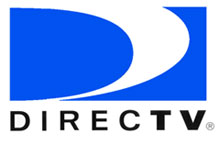 DirecTV is set to deliver even more high definition (HD) channels with the successful launch of their DIRECTV 11 satellite yesterday. Once the satellite is put into service this coming Fall, it will enable the company to provide up to 150 HD channels nationwide. DirecTV will also be expanding its services to more than 100 markets.
DirecTV's competitor in the satellite television market, DISH Network, is not enjoying such success. On March 17th, their satellite launched to provide additional HD channels failed to reach orbit. It was a set back that put DISH Network way behind DirecTV in terms of high definition offerings.
While DISH currently offers approximately 50 HD channels at this time, DirecTV has close to 100 channels. And, with an added 50 channels scheduled for next Fall and another satellite scheduled to launch in 2009, their competition seems to be more with booming fiber-optic network provider Verizon, rather than seemingly lagging DISH Network.