My last blog looked at movies that looked great up-scaling (or up-converting) from standard definition DVDs. Below are some of the disappointments, movies you would definitely want to buy in high definition rather than squeeze a few pennies and buy the standard DVDs. The DVD player used to up-scale is a Toshiba XA-20 1080p HD DVD player.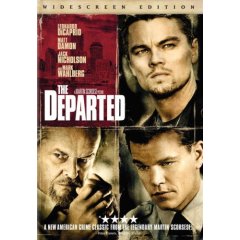 The worst up-converting quality I have seen so far. The standard definition DVD when played on a 720p LCD HDTV looks like it is being viewed through chicken wire. From 6' feet away I could still see the pixilation. The compression used for this DVD looks inferior to most other standard definition DVDs. Luckily, it is available on Blu-ray Disc and HD DVD.
Casino Royale
You would think this best selling Blu-ray Disc would look good on standard DVD, but there are several areas of this film that look horrible. The DVD menu looks great, mainly because it consists of blown-up super-grainy black & white footage. But the rest of the film, especially the Bond intro which uses such detailed graphic design that it just breaks apart, does not scale well.
Dreamgirls
This film you would expect would look good, being a fairly new film and all, but it didn't up-convert so well. Only the color saturation translated well to the standard DVD. However, there are some really nice shots that shine among the others.. Kingdom of Heaven Up-converting this DVD to high definition revealed a horribly mushy image. Sit way back for this one. The blacks lack any details and the low light shots have such a limited range of values that it looks like a VHS tape. In fact, even the daylight shots look like they were shot in flat lighting. This is great movie, so it is worth getting in high definition.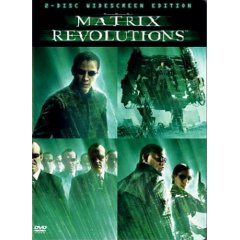 The standard DVD for the most part looks OK. But there are some scenes that lack contrast and some scenes where the detail just breaks apart. For example the city of Zion is so loaded with detail that the up-scaling algorithm has no idea what to do. This movie is primarily in this list because it is a must have for your hi def collection, so open your wallets!