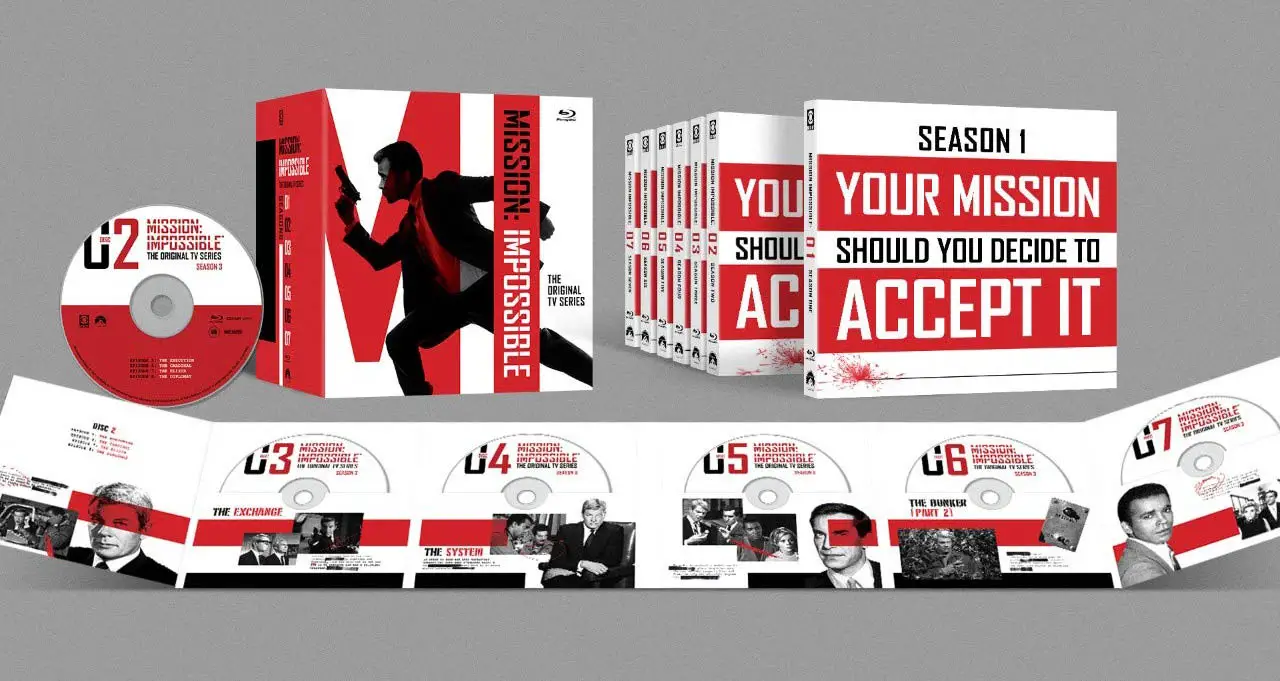 Mission: Impossible – The Original TV Series on Blu-ray is now on sale for only $68.45 at Amazon. That's a price of about $1.50 per Blu-ray disc! The edition, first released in 2020, had an MSRP of $144.99 but has been typically priced around $82 bucks.
The box set from Paramount Home Media Distribution includes 7 seasons and a total of 171 episodes with a total run time of 143 hours and 45 minutes.
On Blu-ray, episodes of Mission: Impossible are presented in Full HD (1080p) at 4:3 aspect ratio with DTS HD Master Audio 5.1 as well as French and German Mono 2.0 tracks. Subtitles are provided in English, French, and German.
Jump over to Amazon to grab Mission: Impossible – The Original TV Series on Blu-ray Disc.
Mission: Impossible the television series was created by Bruce Geller, starring Peter Graves, Barbara Bain, and Steven Hill that aired on Paramount Television from 1966 to 1973. The show won 3 Golden Globe awards and was nominated for a total of 8.
Byline: An elite covert operations unit carries out highly sensitive missions subject to official denial in the event of failure, death or capture.