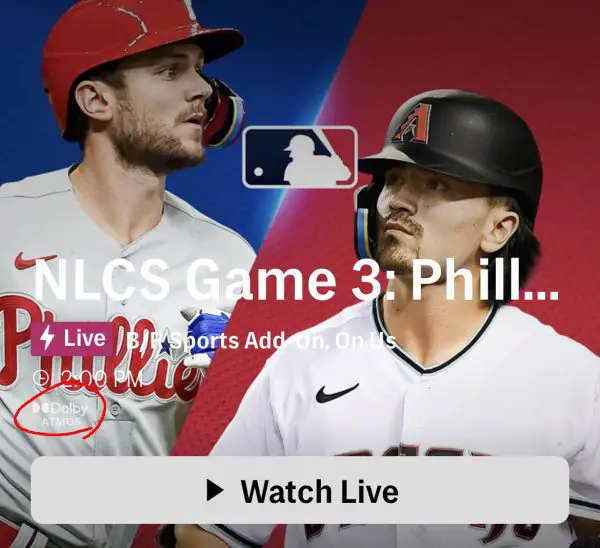 Streaming service Max is providing the MLB NLCS postseason playoff games between the Diamondbacks and Phillies with Dolby Atmos audio. The same games provided on TBS are only offered in 2.0 stereo, as well as cable feeds to the channel.
Dolby Atmos offers a multi-channel audio experience including height elements that can be heard overhead. Of course, this all depends on how many speakers you have and whether or not your receiver or TV supports Atmos. (Read: How To Get Dolby Atmos On Max)
The spatial audio can also be cast from phones that support Atmos. For example, the Max app on iPhone can cast or stream the games in Atmos. The audio can provide an immersive experience with headphones if your audio system doesn't support the Atmos.
Even most of the ads are converting to surround sound.
Meanwhile, the MLB ALCS playoff games between the Astros and Rangers are only streaming in Stereo 2.0.