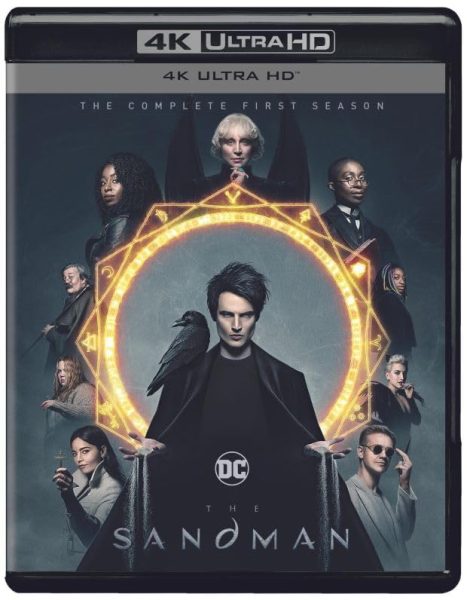 The first season of Netflix/DC Series The Sandman will get released in physical media formats including 4k Blu-ray, Blu-ray and DVD on November 28, 2023. Both Blu-ray formats are confirmed to feature Dolby Atmos object-based audio.
The Sandman: The Complete First Season includes 11 episodes as well as the Special Feature "The Sandman: Behind the Scenes Sneak Peek The World of the Endless."
On 4k Blu-ray, episodes of The Sandman are presented in 2160p with Dolby Atmos / TrueHD 7.1, and on Blu-ray 1080p with Dolby Atmos / TrueHD 7.1. Subtitles are provided in English SDH.
The Sandman: The Complete First Season on 4k Blu-ray has a list price of $44.98. Blu-ray and DVD pre-orders and pricing are pending. Buy on Amazon
Synopsis: A wizard attempting to capture Death to bargain for eternal life traps her younger brother, Dream, instead. Fearful for his safety, the wizard kept him imprisoned in a glass bottle for decades. After his escape, Dream (also known as Morpheus) goes on a quest for his lost objects of power.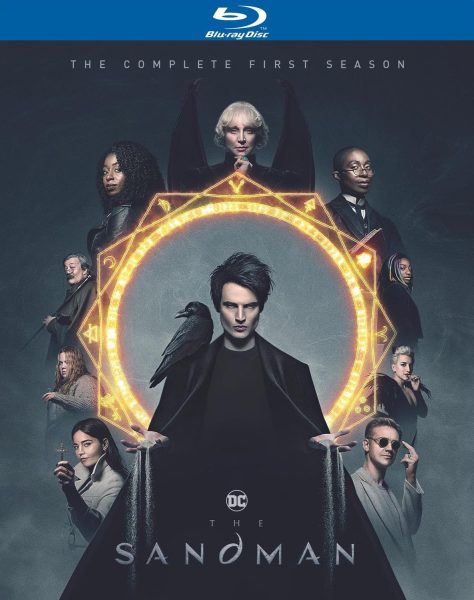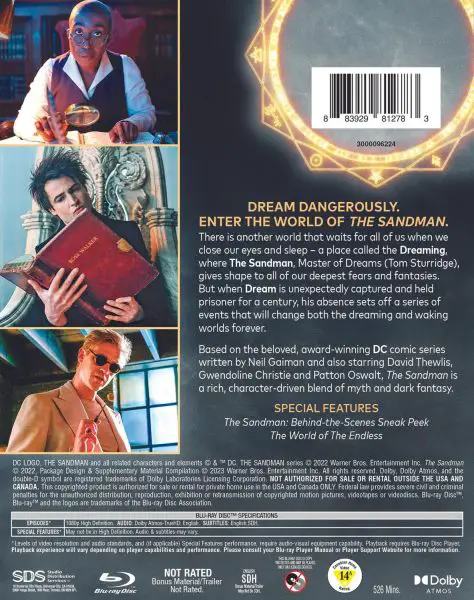 Description: Based on the beloved award-winning DC comic series written by Neil Gaiman (American Gods, Coraline), THE SANDMAN is a rich, character-driven blend of myth and dark fantasy woven together over the course of ten epic chapters following Dream's many adventures (plus a bonus episode featuring two fan-favorite stories). When the Sandman, a.k.a. Dream (Tom Sturridge, Sweetbitter, Velvet Buzzsaw) — the powerful cosmic being who controls all our dreams — is unexpectedly captured and held prisoner for over a century, he must journey across different worlds and timelines to fix the chaos his absence has caused.