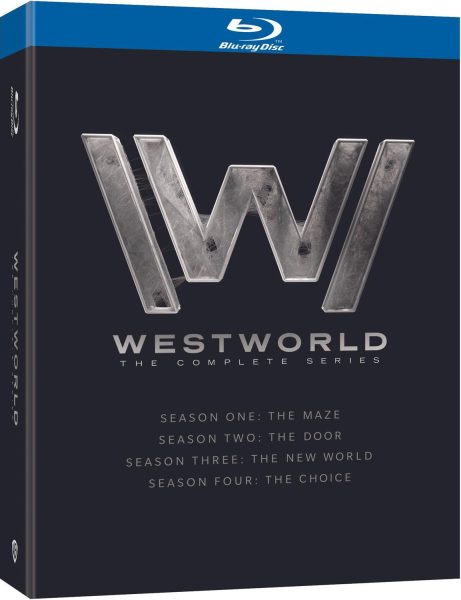 Westworld: The Complete Series is releasing in a 12-disc Blu-ray edition on Oct. 10, 2023.
The boxed set includes Season One: The Maze, Season Two: The Door, Season Three: The New World, and Season Four: The Choice.
The collection includes over 6 hours of special features including Welcome to Westworld, The Truth Behind Delos, Escape from Westworld, Creating Westworld's Reality, and more.
Westworld: The Complete Series 12-Disc Blu-ray set has a list price of $103.99.
As of this article, a 4k Ultra HD Blu-ray edition has not been listed in the US. However, a 4k UHD edition was released in the UK on Amazon in March 2023.
Synopsis: Westworld is a dark odyssey about the fate of sentient life on Earth. In this Emmy-winning series set in the futuristic fantasy park known as Westworld, a group of android "hosts" deviate from their programmers' carefully planned scripts. A protracted war begins when the hosts escape the park and enter our world. In the end, humanity is finally free. Or so it seems.