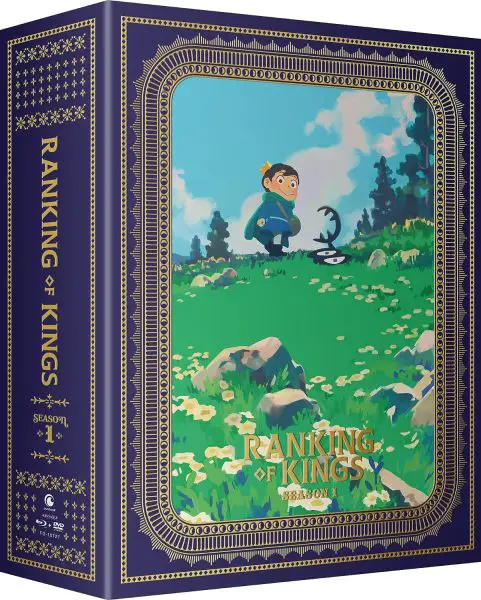 Ranking of Kings: Season 1, Part 2 is available on August 22, 2023, in a 4-disc Blu-ray/DVD set and Limited Edition Blu-ray/DVD set from Crunchyroll.
The Limited Edition includes a 152-page art book with production art and staff illustrations from WIT Studio, along with an embroidered patch.
On Blu-ray Disc, episodes of Ranking of Kings: Season 1, Part 2 – are presented in 1080p (HD) in 16:9 native aspect ratio. Audio is provided in Dolby TrueHD 5.1 and Japanese 2.0. Subtitles are offered in English.
On Disc 2, bonus features on each edition include web previews and textless opening and closing songs.
Bonus Content
Disc 2 – Ranking of Kings Season 1, Part 2:
Web Previews
Textless Opening Song
Textless Closing Song
Ranking of Kings: Season 1, Part 2 on Blu-ray is priced $48.99 (List: $69.98) and Limited Edition $72.99 (List: $89.99) on Amazon.
Synopsis: The Magic Mirror leads her evil forces to the throne room for a hostile takeover. Meanwhile, Bojji and Kage rush back to help as Hiling's knights try to retake the castle. But as Bojji's abilities grow, he's faced with his fiercest enemy yet—his father.