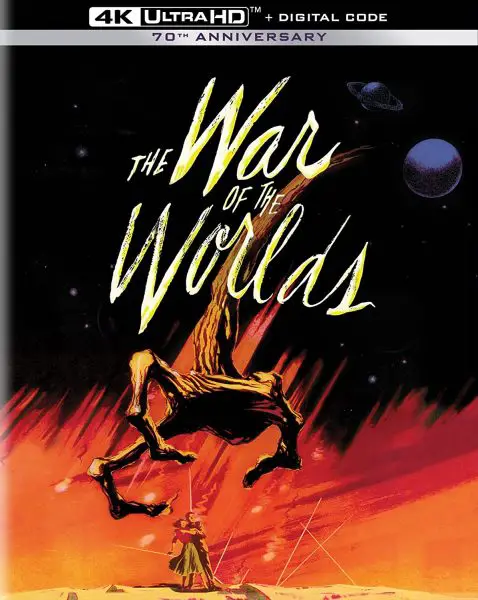 Paramount Home Media Distribution will release a remastered presentation of The War of the Worlds (1953) on July 25, 2023. The single-disc edition includes a 4k Blu-ray and code to redeem a Digital Copy (in 4k where available).
On 4k Blu-ray, The War of the Worlds is presented in widescreen 2160p resolution with Dolby Vision HDR. The sound is provided in DTS-HD Master Audio 5.1, as well as French Mono Dolby Digital. Subtitles are offered in English, English Captions, French, and Spanish.
Legacy bonus material includes commentary, The Sky is Falling: The Making of The War of the Worlds, H.G. Wells: The Father of Science Fiction, The War of the Worlds Radio Broadcast, and original theatrical trailer.
The War of the Worlds (1953) on 4k Blu-ray is list-priced $25.99 US. Buy on Amazon