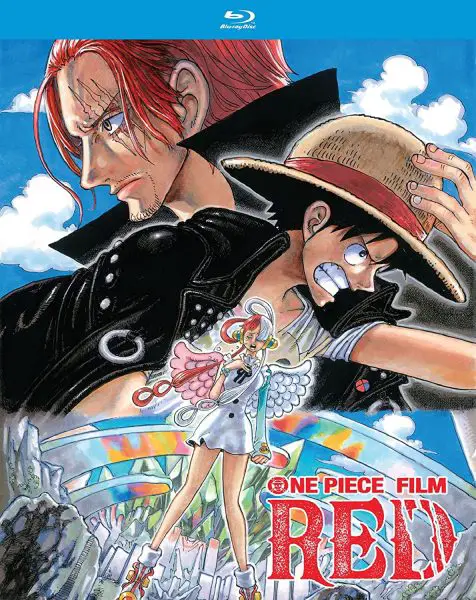 Japanese anime movie One Piece Film Red (2022) based on the manga of the same name by Eiichiro Oda will release to Blu-ray Disc on July 11, 2023. The 2-disc edition from Crunchyroll includes bonus features on both discs, including all three episodes featuring Uta.
On Blu-ray Disc, One Piece Film Red is presented in 1080p resolution at 16:9 widescreen aspect ratio. The soundtrack is provided in Dolby TrueHD 5.1 (English, Japanese). Subtitles are offered in English.
Bonus Features
All Three Episodes Featuring Uta:
A Faint Memory! Luffy and Red-Haired's Daughter Uta!
A Pledge for the New Genesis! Luffy and Uta!
The Captain's Log of the Legend! 'Red-Haired' Shanks!
Trailers
Web Preview
One Piece Film Red on Blu-ray Disc has an MSRP of $34.99. Buy on Amazon
Description: When pop idol Uta puts on her first-ever live performance, the Straw Hats can't pass up the chance to see her. But the mysterious singer's Devil Fruit powers go far beyond music. Can Luffy and Shanks get through to her in time to keep their reality intact?