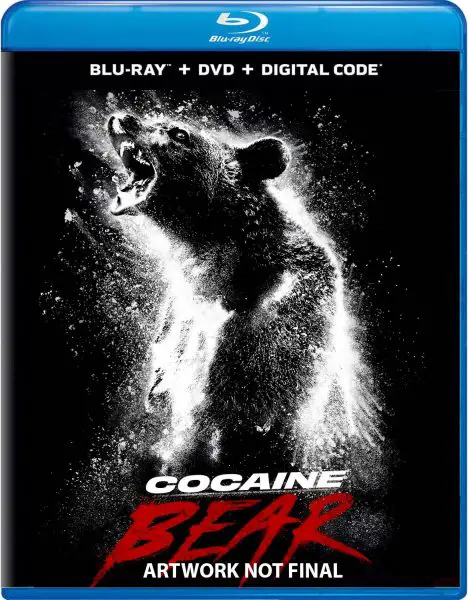 Universal Pictures' Cocaine Bear starring Keri Russell, Margo Martindale, and Ray Liotta will be releasing soon on Blu-ray, DVD, and to Digital Formats.
The release date for the digital version of Cocaine Bear is Mar. 13, 2023. The Blu-ray and DVD editions are currently dated July 1, 2023 (but we're expecting that date to be pushed up closer to April 2023).
The film is up for pre-order on Blu-ray ($22.99) and Digital ($24.99) on Amazon.
A 4k Blu-ray edition has not been announced at this time, so the best way to watch Cocaine Bear is going to be in Digital 4k UHD with Dolby Vision HDR and Dolby Atmos audio.
We'll update this article with any new information on release dates, specs, package art, and bonus material.
Description: Inspired by the 1985 true story of a drug runner's plane crash, missing cocaine, and the black bear that ate it, this wild dark comedy finds an oddball group of cops, criminals, tourists, and teens converging in a Georgia forest where a 500-pound apex predator has ingested a staggering amount of cocaine and gone on a coke-fueled rampage for more blow–and blood.