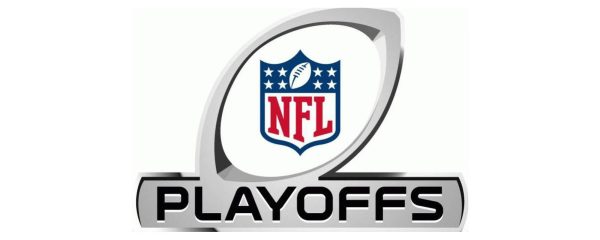 It's another exciting weekend of NFL games, this time with four matchups to determine the divisional winners who will go on to the Conference Playoffs next weekend.
The NFL divisional games kick off with the Jacksonville Jaguars (9-8) vs. Kansas City Chiefs (14-3) at 4:30 PM ET on NBC. Then the New York Giants (9-7-1) face the Philadelphia Eagles (14-3) at 8:15 PM ET on FOX.
On Sunday January 22, 2023, the Cincinnati Bengals (12-4) face the Buffalo Bills (13-3) at 3:00 PM ET on CBS. Then, to end the weekend the Dallas Cowboys (12-5) face the San Francisco 49ers (13-4) at 6:30 PM ET on FOX.
NFL Divisional Round Playoff Schedule
Saturday, January 21, 2023
Jacksonville Jaguars @ Kansas City Chiefs
4:30 PM ET NBC (SD/HD)
New York Giants @ Philadelphia Eagles
8:15 PM ET FOX (SD/HD/UHD)
Sunday, January 22, 2023
Cincinnati Bengals @ Buffalo Bills
3:00 PM ET on CBS (SD/HD)
Dallas Cowboys @ San Francisco 49ers
6:30 PM ET on FOX (SD/HD/UHD)
Are the NFL Playoffs in 4K UHD?
Yes, but only FOX is broadcasting the NFL playoffs in 4k UHD. The games are upscaled from a live 1080p production (that is captured with 4k cameras) for transmission to broadcast stations and streaming servers.
How Do You Watch In 4k?
Cable/Satellite
There are several TV service providers that offer 4k including Altice Optimum, Comcast, DirecTV, Dish, and Verizon. You may need to upgrade your plan and/or add specific hardware. For example, DirecTV requires a 4k DVR to view 4k and to be set up by a service technician. You'll also likely have to pay more per month for 4k, somewhere between $10 and $20 depending on the service provider and equipment needed.
Live Streaming
Live 4k streams are only available with select services that currently include fuboTV YouTube TV but may also require a higher-tier plan or premium add-on. For example, YouTube TV charges an extra $19.99 per month for 4k streams (with the 4K Plus add-on). And, fuboTV requires the Elite or Ultimate plans. You can live stream 4k on authenticated FOX, FOX Sports, or FOX Now apps on Smart TVs, streaming media players, certain game consoles, tablets, and phones. Unfortunately, you can't get live TV in 4k with DirecTV, Hulu, or Sling, but you can watch the games in 4k through FOX-authenticated apps.
See a guide to available 4k/HDR channels.
Are the NFL Playoffs in HD?
Yes. All the Divisional Round NFL Playoffs will be available in HD (1080i/720p) and SD (480i) from cable, satellite, and streaming TV providers. You may be able to get Full HD (1080p) resolution from a streaming service (if you do let us know!).
See a guide to HD channels in the US.