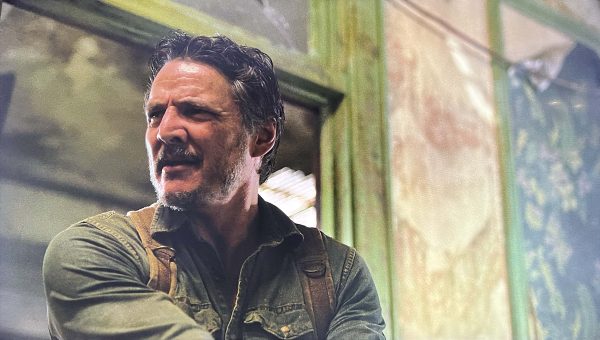 HBO's The Last of Us premiered its first episode titled "When You're Lost in the Darkness" on Sunday, Jan. 15. The 1-hour, 25-minute episode sets the stage for a nine-episode series that ends on Mar. 12, 2023. The series, based on the 2013 video game, follows Joel (played by Pedro Pascal), a drug smuggler who escorts a teenager named Ellie (Bella Ramsey) across a post-apocalyptic and zombie-ridden United States.     
The Last of Us is presented in 4k Ultra HD (where available) with Dolby Vision HDR and Dolby Atmos audio. 4k resolution (2160p) is available on 4k TVs and devices with 4k screens. The show was shot on Arri Alexa LF cameras and mastered in 4k. This is a cinematic-looking series with beautiful dramatic lighting and set design – much of it lit by flashlights or car headlights. The black levels are clean and free of distracting pixels. Sharpness and color hold up well even on a 130" projection. 
The audio in The Last of Us is offered in object-based Dolby Atmos, which can place audio overhead to create a more immersive experience. The sounds of overhead helicopters, airplanes, and explosions activate subwoofer frequencies and multiple speakers to create an excellent home theater experience. The best audio in terms of surround sound from the first episode begins at about 28 minutes when Joel and his daughter Sarah (Nico Parker) attempt to escape the ravaged town.     
There are some really good environmental sounds at about 1:16 when Joel, Ellie, and Joel's partner Tess (Anna Torv) are crawling through an irrigation tunnel. The sounds of rain hitting the tunnel can be heard in multiple channels. Rear channels also are activated as voices are heard in the distance paralleled with an ominous music score.

Synopsis: The Last of Us boasts crisp frontal dialogue and provides some really good surround effects (although sparse) throughout Episode 1. The video resolution is excellent and sharp throughout with nice shadow details and a wide range of contrast especially with Dolby Vision HDR. Reviewed on a 75" Sony Bravia 4k HDR TV, 130" 4k projection, and 7.1 channel Dolby Atmos audio system with KEF and SVS speakers driven by an Arcam receiver.