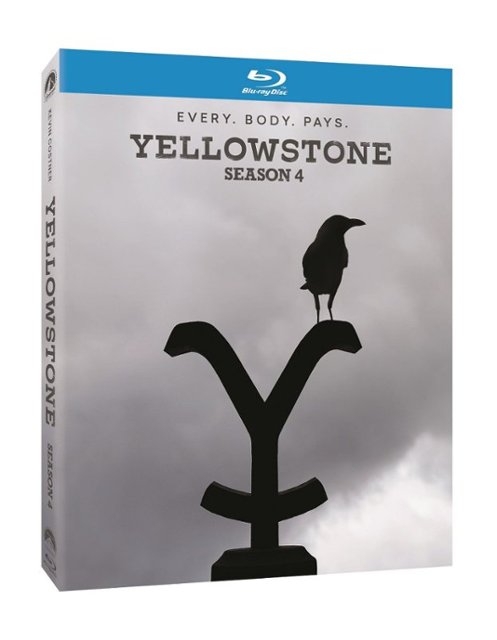 Paramount's Yellowstone will finish up its fourth season with the final episode airing on January 2, 2022. Those who want to own the season can purchase it on Blu-ray and DVD — both formats releasing on March 22 March 8, 2022.
On Blu-ray Disc, Yellowstone is presented in 1080p (Full HD) at 2.00:1 aspect ratio. The audio is provided in Dolby TrueHD 5.1 channel surround sound. Subtitles are provided in English SDH.
Season 4 on Blu-ray and DVD includes over 4 hours of bonus features including disc-exclusives such as Yellowstone Origins and Making Yellowstone: Season 4 (see below for details).
Yellowstone: Season 4 is available to pre-order for $24.99 (List: $33.99) on Blu-ray and $19.99 (List: $25.99) on DVD. Buy on Amazon
Special Features
Opening Pandora's Box: Making Yellowstone: Season Four (Only on Blu-ray & DVD)

Bloodline: Yellowstone Origins (Only on Blu-ray & DVD)

Season 4: Back to the Bunkhouse (Only on Blu-ray & DVD)

Working the Yellowstone: Making It All Happen (Only on Blu-ray & DVD)

Behind the Story for Every Episode

Stories from the Bunkhouse for Every Episode

Inside Yellowstone: Season 4