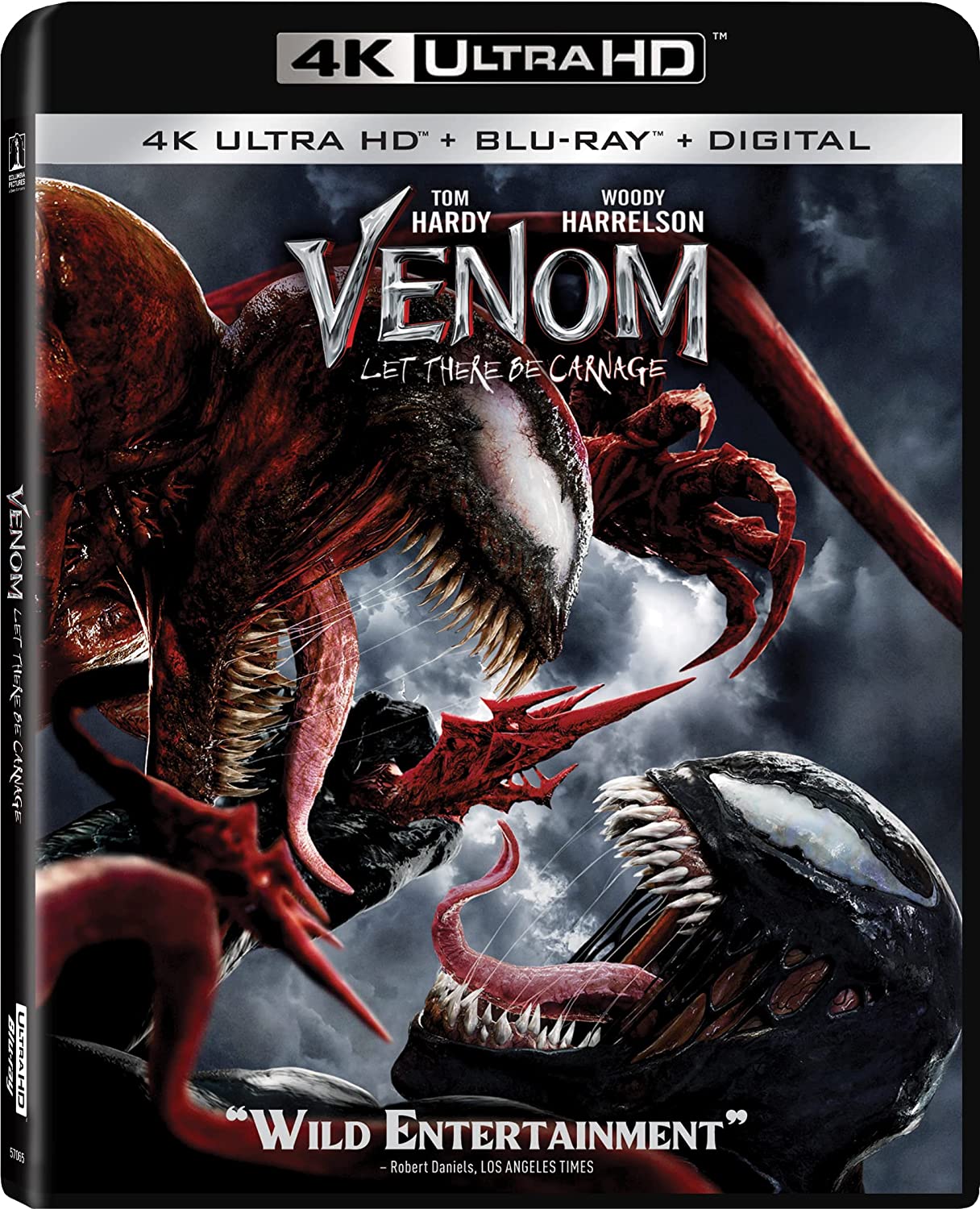 Sony Pictures Home Entertainment has revealed the release date and package art for Venom: Let There Be Carnage starring Tom Hardy. The film will release to Digital formats on Nov. 23 followed by Blu-ray, 4k Blu-ray, 4k SteelBook, and DVD on December 14, 2021.
Each Blu-ray combo editions from Sony include a second disc (either Blu-ray or DVD) and a code to redeem a Digital Copy. The Blu-ray and 4k Blu-ray feature distinct package artwork, while the DVD shares the same art as the Blu-ray.
The 4k Blu-ray presents Venom: Let There Be Carnage in 2160p with Dolby Vision and HDR10 (likely HDR10+). The Blu-rays both offer Dolby Atmos/Dolby TrueHD 7.1 channel. audio. Subtitles are available in English SDH, and Spanish.
Bonus Features
6 Deleted Scenes
Outtakes & Bloopers
Eddie & Venom: The Odd Couple: What happens when two beings inhabit one body? A whole lot of chaos. Tom Hardy, Andy Serkis, and the team of filmmakers talk all things Eddie and Venom.
Sick and Twisted Cletus Kasady: Imagining this iconic and psychotic comic book villain for screen with Woody Harrelson, director Andy Serkis, and the production team. ​
Concept to Carnage: Trace the design and animation of Carnage from comic book image to screen symbiotic.
Let There Be… Action: Go on the set and experience the action of how Venom: Let There Be Carnage takes shape. From concept to stage, from green screen to film screen, follow the making of the film and see the intense stunts that were captured.
and more!
Venom: Let There Be Carnage on Blu-ray is priced $24.99 (List: $38.99) and 4k Blu-ray $29.99 (List: $45.99). Buy on Amazon (includes pre-order price guarantee).
Bothe Venom movies will also be available in a double-feature Blu-ray edition releasing Dec. 14, 2021. The combo edition with Digital Copies is priced $29.96 (List: $49.99) on Amazon.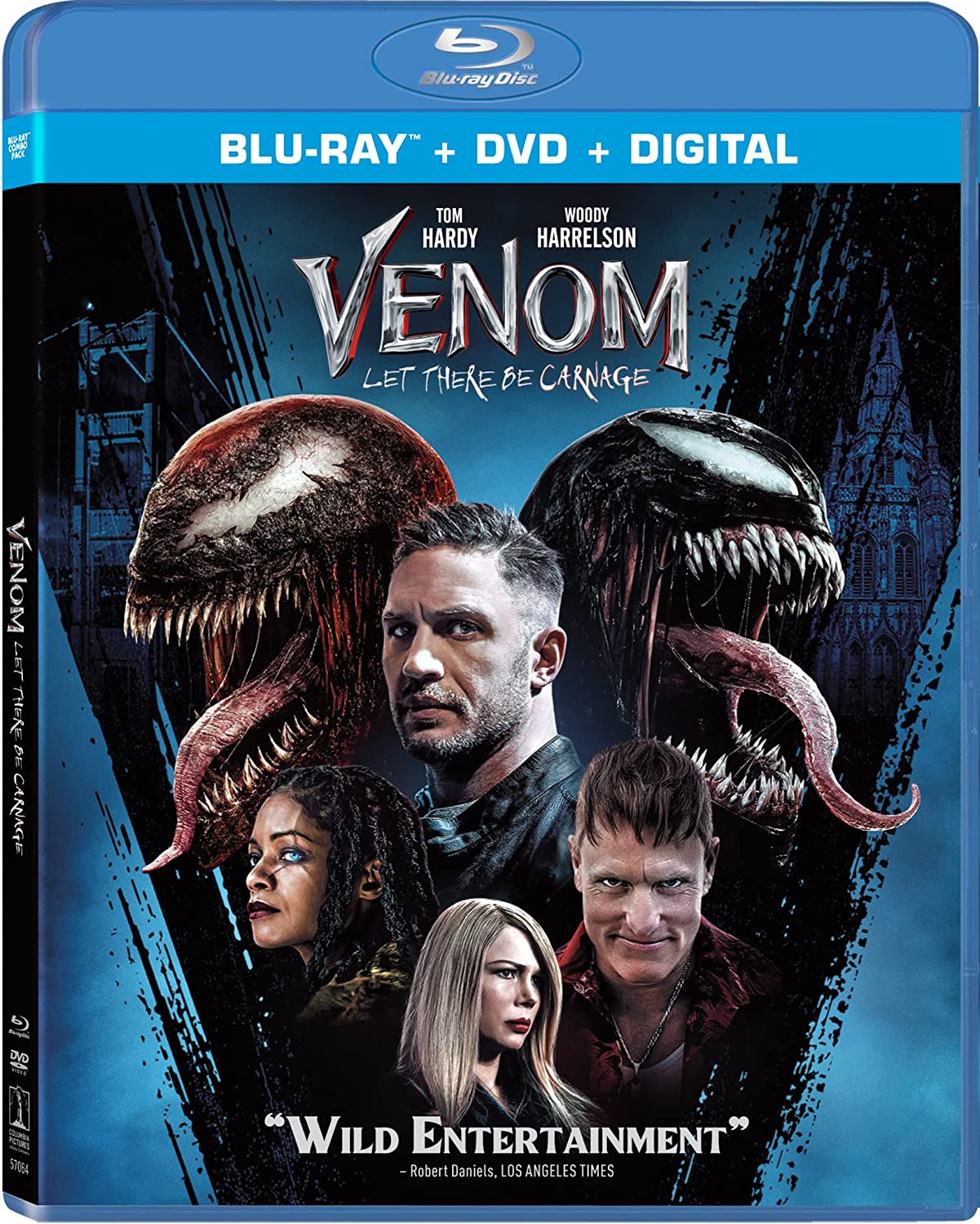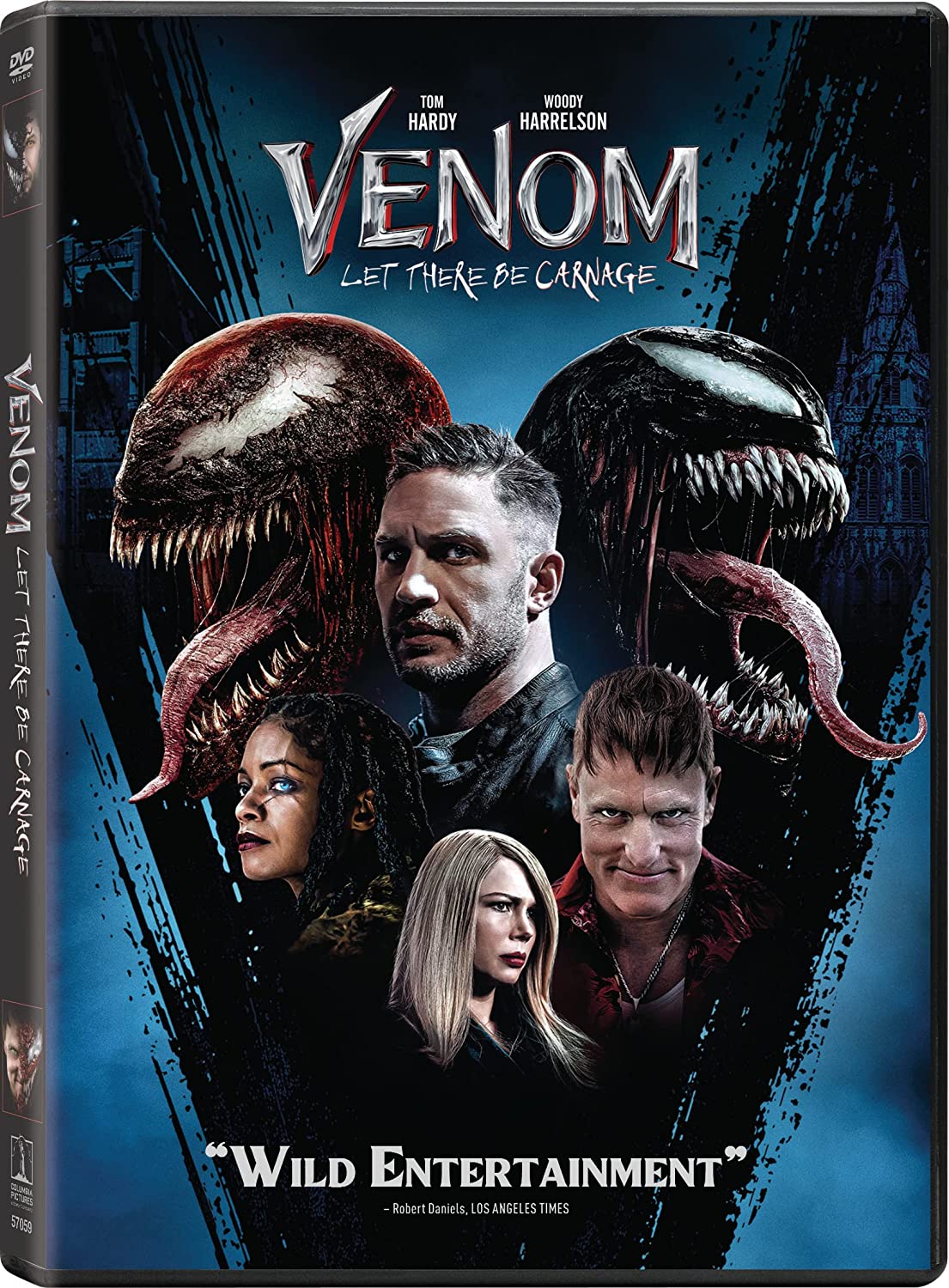 In addition to the standard plastic case versions, a Limited Edition 4k Blu-ray SteelBook ($34.99) will release from Best Buy.