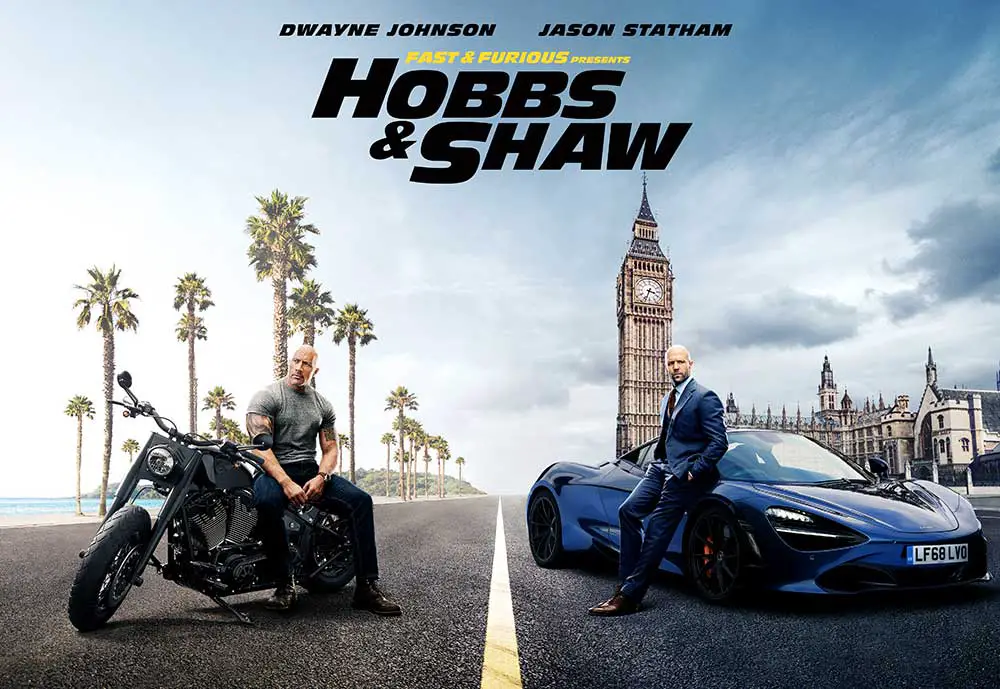 Universal Pictures' Fast & Furious Presents: Hobbs & Shaw has been released early to Digital HD/UHD, three weeks ahead of the Blu-ray, 4k Blu-ray and DVD editions hitting stores on November 5th. Here's where you can buy 'Hobbs & Shaw', what it costs, and what formats are available.
Formats
'Hobbs & Shaw' is available in three different digital formats: SD, HD, and UHD depending on the digital retailer purchased from. Interestingly enough, neither iTunes or Google Play seem to offer the HD version: Apple is offering either SD or 4k, while Google is selling the movie only in 4k. Could this be an early indication of a one-price, all-formats future for digital movies?
Specs
In Digital UHD, Fast & Furious Presents: Hobbs & Shaw is available with HDR (Dolby Vision or HDR10) and Dolby Atmos sound from most digital retailers. Your Blu-ray player, media player, and/or TV must support 4k/HDR/Dolby Atmos in order to enjoy those technical specifications.
Bonus Material
Extras can include an alternate opening, deleted scenes, feature commentary from Director David Leitch, and several featurettes. Apple iTunes seems to be the only service offering all the possible extras. (See more details below.)
Price
Fast & Furious Presents: Hobbs & Shaw is selling for $19.99 in either SD, HD, or UHD. And, each retailer listed below shares titles with the Movies Anywhere database, including Microsoft who recently joined. That means you can watch the movie on your preferred platform after purchasing once through a Movies Anywhere partner.
Retailers
Amazon Prime Video – $19.99 (SD/HD/UHD)
Apple iTunes – $19.99 (SD/HD/4k) + iTunes Extras
FandangoNow – $19.99 (SD/HD/UHD)
Google Play – $19.99 (UHD)
Microsoft Video – $19.99 (SD/HD/UHD)
Movies Anywhere (directs customers to most services listed here)
Vudu (Walmart) – $19.99 (SD/HD/UHD) + 1 Featurette
Bonus Material (with some retailers)
Johnson & Statham: Hobbs & Shaw
Progress of a Fight Scene with Director David Leitch
Practical Action
The Bad Guy
The Sister
Hobbs' Family Tree
The Matriarch
New Friends
Elevator Action
Stunt Show and Tell
Keeping it in the Family: A Conversation with Roman and
Dwayne
Blind Fury
Dwayne and Hobbs: Love at First Bite
Feature Commentary with Director David Leitch