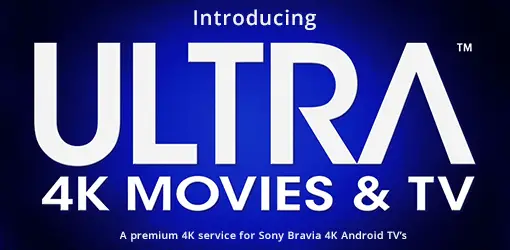 If you're a Sony Pictures Store customer who purchased 4k movies and shows via Ultra you probably already got an email warning of the shutdown, but here's a friendly reminder it's the last month to transfer your titles.
Back in April, Sony's ULTRA service removed the ability to sign up, purchase, or redeem from their TV and Windows apps. However, they left the ability for customers to log-in and play titles. But those functions will cease to exist after July 26. That's why if you want to save the 4K Ultra HD movie content you have purchased or redeemed from Android and Windows ULTRA apps you should do it before then.
A few of the movies purchased through our business account included Passengers (2016), Labyrinth, Inferno (2016), Angels & Demons, The Da Vinci Code, and The Fifth Element, all of which are now accessible through Movies Anywhere after transferring.
The Ultra service is different from the actual Sony Pictures Store that shut down on January 31st. At that time Sony directed customers to transfer their files to Vudu via UltraViolet. But since UltraViolet is closing the only way to save your digital movie library from UV is to link a Vudu account to Movies Anywhere.
The email from SonyPicturesStore.com regarding ULTRA should include a quick button with a unique code to redeem movies on moviesanywhere.com. (If you didn't see one check your spam folder.) Be sure to do this before July 26, 2019.
By the way, Sony is still allowing digital codes from Sony Pictures Blu-ray Discs, DVDs or other ULTRA digital code promotions at redeem.sonypictures.com.
If you're having trouble you can email [email protected] or call 800-860-2878.
Also Read: UltraViolet (UV) Movie Library Closing. Here's What To Do.