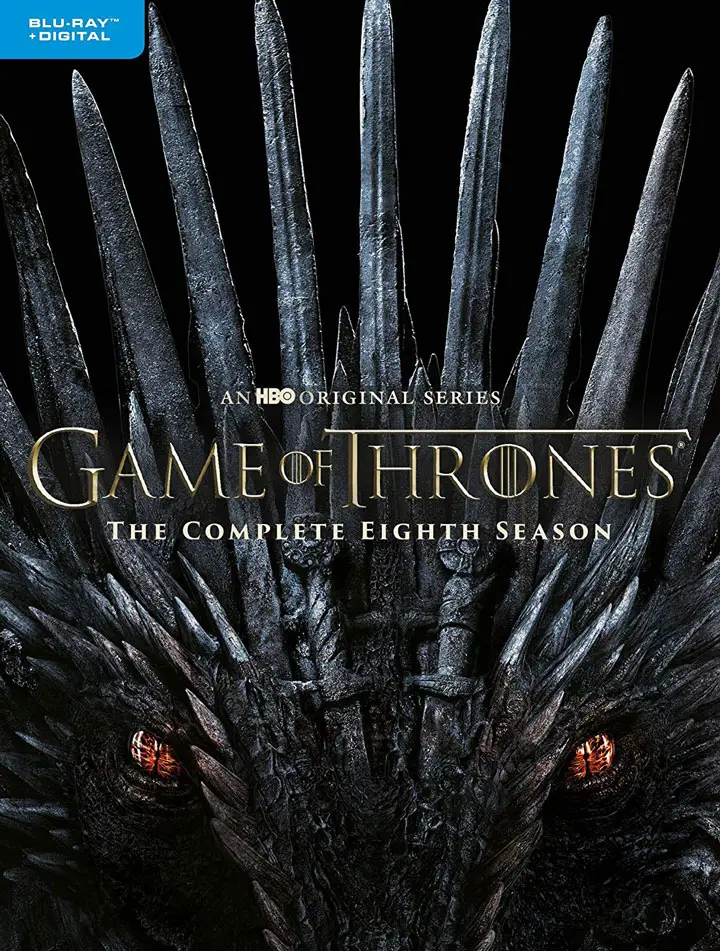 The release date for HBO's Game of Thrones: Season 8 to disc will be December 3, 2019. The eighth and final season will arrive on Blu-ray, 4k Blu-ray SteelBook, DVD, and a Limited Edition 4k Blu-ray SteelBook "Sigil" edition from Best Buy.
We've known for some time there will be a 4k Ultra HD Blu-ray edition of Game of Thrones: Season 8, but what will be most interesting about this 4k release is how the infamously-dark third episode will look in Ultra HD with HDR. The 82-minute chapter took place mainly at night and was difficult to see for many viewers even though the obscure imagery was intentional by Director of Photography Fabian Wagner.
In effect, GOT fans with 4k Blu-ray players and 4k TVs will soon be able to watch both Season 1 and Season 8 of the hit HBO series in Ultra HD. But what about the seasons in between? So far we haven't heard anything about Seasons 2-7 being re-released to Ultra HD Blu-ray, but we would imagine individual seasons announced in the near future.
For now, if you're not committed to 4k there will be Complete Collector's Set on 2k Blu-ray with all seasons of Game of Thrones also releasing on Dec. 3, 2019.
Game of Thrones: Season 8 is currently priced $44.99 (Blu-ray SteelBook Sigil Edition), $49.96 (Blu-ray 4k SteelBook w/Sigil), $44.99 (Blu-ray), and $34.95 (DVD). Game of Thrones The Complete Collection is selling for $249 US on Amazon.