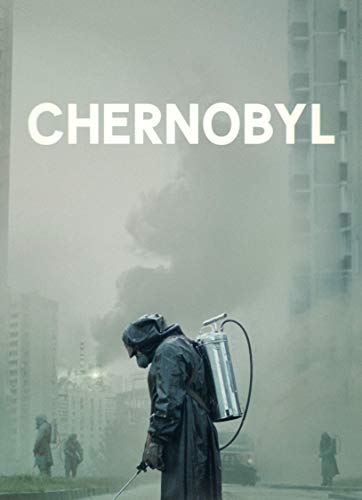 HBO's limited mini-series Chernobyl will release to Blu-ray and DVD on Oct. 1, 2019. [Update: a 4k Blu-ray edition releases on Dec. 1, 2020). The series created by Craig Mazin explores the aftermath of the Chernobyl nuclear power plant explosion in 1986, and stars Jessie Buckley, Jared Harris, and Stellan Skarsgård.
On Blu-ray, the show is presented in 1080p at 2.00:1 aspect ratio and DTS-HD Master Audio 5.1. On 4k Blu-ray, Chernobyl is presented at 2160p with HDR (High Dynamic Range). The 5-episode season has a total run time of 5 hours and 30 minutes. And, if the product listing is correct on Amazon we should be getting digital copies of the season with both disc releases.
Chernobyl on Blu-ray is selling for $19.99 (List: $59.99) while the DVD is priced $19.94 (List: $49.99). The 4k Blu-ray edition has a list price of $44.98. Order from Amazon.