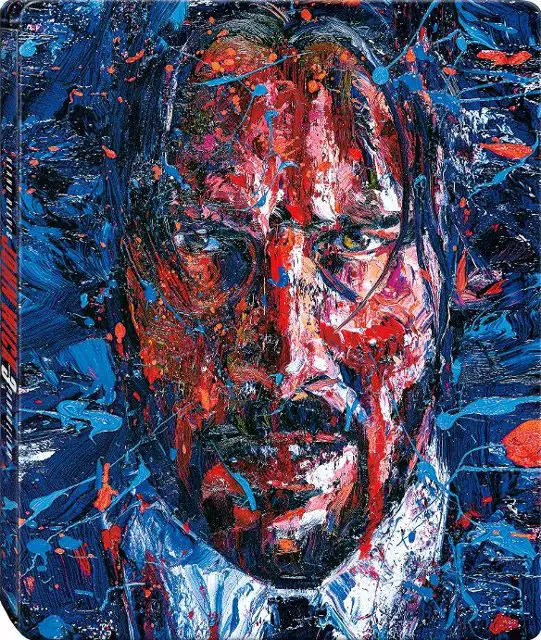 We knew there had to be a SteelBook edition of John Wick: Chapter 3 – Parabellum in the works, but didn't think it would show up so quick. Nevertheless, Best Buy has posted the 4k Blu-ray edition on their website without a release date and set to pre-order for $34.99. And, can we say the artwork is marvelous? [Update: The film will release to digital on August 23 and Blu-ray, 4k Blu-ray, DVD on September 10.]
What's more, it appears there will be a Mini-SteelBook with a code to redeem a Digital Copy. The Mini SteelBook by itself is priced $19.99 and not labeled 4k or plain ol' Blu-ray, so maybe one can assume it will redeem in Digital 4k UHD where available.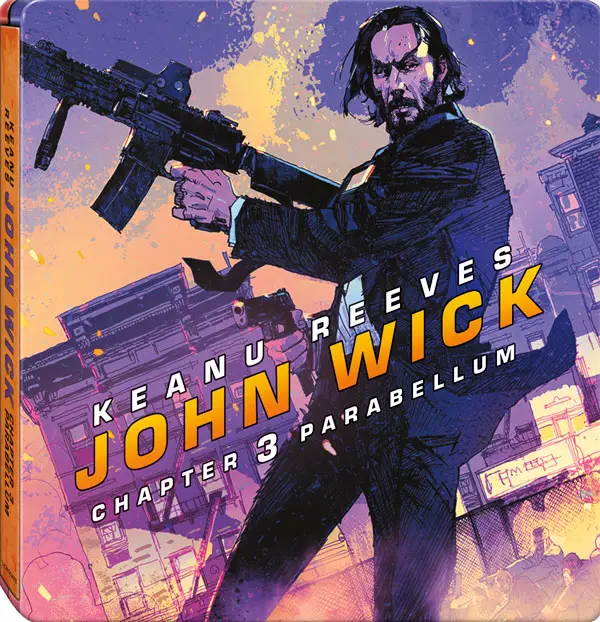 And, what is completely out-of-the-blue for Best Buy is a third option to combine both the 4k Blu-ray SteelBook and Mini SteelBook for $39.99. The product description for the SteelBook doesn't mention Digital Copy so should we assume one isn't included with 4k Blu-ray combo? If so, it would mean BB stripped out the usually-included code to potentially make another $5.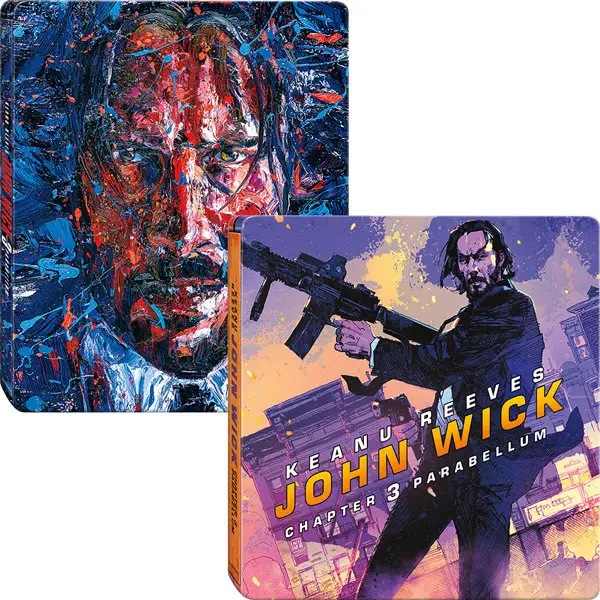 How do you feel about this unique SteelBook release from Best Buy? Let us know in the comments below.
On 4k Blu-ray, John Wick: Chapter 3 – Parabellum is presented in 2160p resolution with HDR10 and a Dolby Atmos/Dolby TrueHD 7.1 soundtrack in English. The Blu-ray edition should also feature Dolby Atmos audio as did Chapter 1 and Chapter 2.
Blu-ray & Digital Bonus Features:
"Parabellum: Legacy of the High Table" Featurette
"Excommunicado" Featurette
"Check Your Sights" Featurette
"Saddle Up Wick" Featurette
"Bikes, Blades, Bridges, and Bits" Featurette
"Continental in the Desert" Featurette
"Dog Fu" Featurette
"House of Transparency" Featurette
"Shot by Shot" Featurette
Theatrical Trailer #1
Theatrical Trailer #2
John Wick Hex Game Trailer
"Behind the Scenes of John Wick Hex" Featurette
DVD Bonus Features:
"Parabellum: Legacy of the High Table" Featurette
"Excommunicado" Featurette
Theatrical Trailer #1
Theatrical Trailer #2
John Wick Hex Game Trailer
"Behind the Scenes of John Wick Hex" Featurette