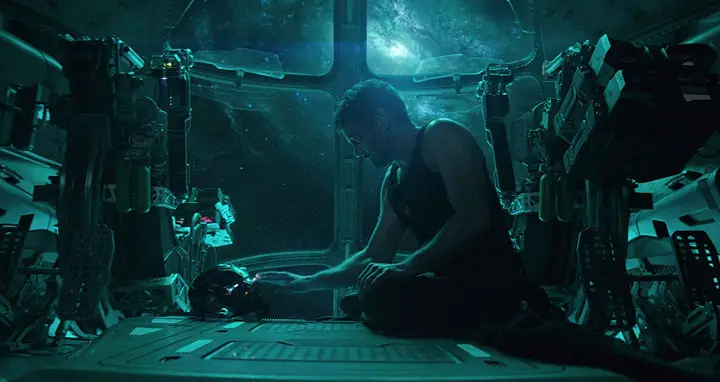 Avengers: Endgame is one of the most anticipated home media releases of the year and couldn't come soon enough for those of us wanting to take a closer look at the epic film that closes out MCU's 22-film "Infinity Saga." [Update: 'Avengers: Endgame' Blu-ray & Digital release dates revealed plus extras]
@MarvelousRealm has posted a telling graphic on Twitter that seems real enough, although one can't be sure if its the US or UK release the graphic is advertising. In any case, the image reveals the release date for Avengers: Endgame on Digital will be July 30 followed by Blu-ray on Aug. 13.
#Endgame 📀 pic.twitter.com/L7kD3yk2jN

— Marvelous Realm (@MarvelousRealm) June 13, 2019
Keep in mind neither Disney nor Marvel have officially announced the release dates, and if the seemingly-early dates above are true the movie would likely still be in theaters when the digital and Blu-ray editions arrive.
The graphic also shows a smartphone with the Avengers: Endgame logo indicating a Disney "Multi-Screen" edition (no DVD) which previous Avengers films have branded. And, although bonus materials are still a mystery we can guess the disc specifications will remain the same as Avengers: Infinity War.
The graphic doesn't show a sibling "Cinematic Universe Edition" which includes a 4k Ultra HD Blu-ray, Blu-ray, and Digital Code.
In addition to the common Blu-ray and 4k Blu-ray editions, Best Buy and Target have already listed their exclusive editions for pre-order. We haven't found anything from Walmart yet but since they released an 'Infinity War' exclusive the retailer is expected to do the same with 'Endgame.'
We'll keep you posted with the latest on the home media releases of Avengers: Endgame.
Also Read: 'Avengers: Endgame' Blu-ray & Digital release dates plus extras