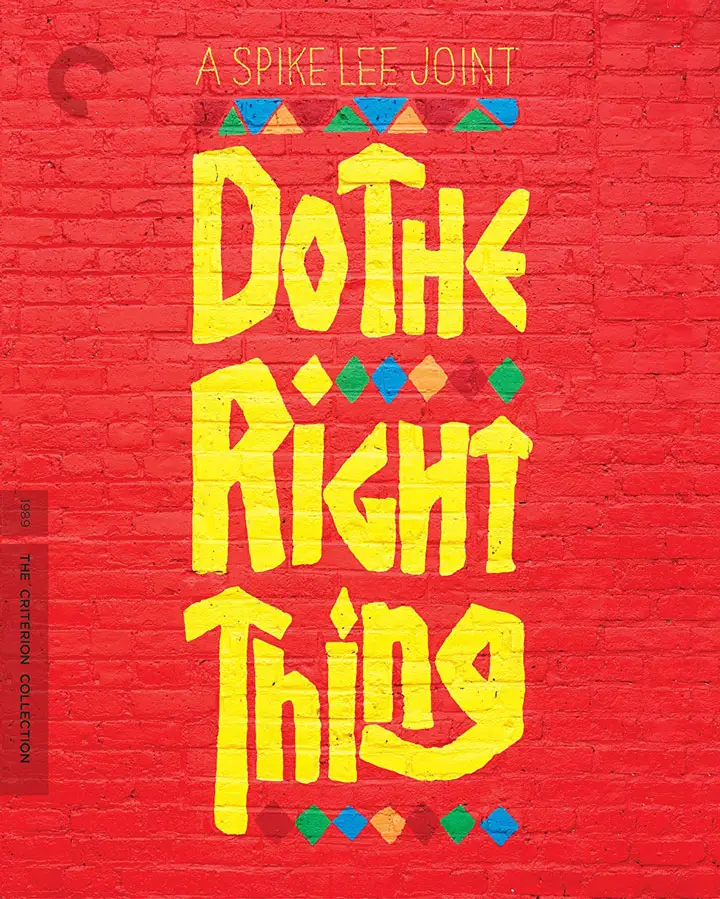 Some call Spike Lee's Do the Right Thing his signature film, but no-one can argue its significance in the history of the filmmaking. Nominated for two Oscars including Best Actor in a Supporting Role (Danny Aiello) and Best Writing, Screenplay Written Directly for the Screen (Spike Lee), the 30th anniversary of Do the Right Thing is celebrated with a new Blu-ray edition from Criterion Collection.
Criterion has restored Do the Right Thing to a new 4k master that was approved by cinematographer Ernest Dickerson. Unfortunately, it doesn't appear Criterion did anything to upgrade the soundtrack as its being offered in the same DTS-HD Master Audio 5.1 soundtrack provided on the last Blu-ray edition. However, its possible the audio was cleaned up for this release.
The upcoming special Blu-ray edition includes new interviews, a new 2k digital transfer of the documentary Making "Do the Right Thing" by St. Clair Bourne, and new cover design from artist Danielle Mastrion. Previously-released bonus material includes audio commentary from 1995 from Spike Lee, deleted and extended scenes, behind-the-scenes footage, and more. (See a detailed breakdown of extras below.)
Make note this is not a 4k Blu-ray release, but rather an improved 1080p presentation from an upgraded 4k digital master. We haven't heard of an Ultra HD Blu-ray edition yet, but it would have made sense to release a 4k disc upon the film's 30 anniversary.
Do the Right Thing carries an MSRP of $39.95 while the new DVD edition has a list price of $29.95. The Criterion Collection title hits stores on July 23, 2019. (Order from Amazon)
Special Features
New 4K digital restoration, approved by cinematographer Ernest Dickerson, with 5.1 surround DTS-HD Master Audio soundtrack on the Blu-ray
Audio commentary from 1995 featuring director Spike Lee, Dickerson, production designer Wynn Thomas, and actor Joie Lee
Introductions by Lee
Making "Do the Right Thing,"a documentary from 1989 by St. Clair Bourne, in a new 2K digital transfer
New interviews with costume designer Ruth E. Carter, New York City Council Member Robert Cornegy Jr., writer Nelson George, and filmmaker Darnell Martin
Three programs from 2000 and 2009, featuring Lee and cast and crew members Barry Alexander Brown, Chuck D, Dickerson, Richard Edson, Frankie Faison, Jon Kilik, Kevin Ladson, Steve Park, Rosie Perez, Luis Ramos, Monty Ross, John Savage, Roger Guenveur Smith, and John Turturro
Music video for Public Enemy's "Fight the Power," directed by Lee, with remarks from rapper Chuck D
Cannes Film Festival press conference from 1989 featuring Lee along with actors Ossie Davis, Ruby Dee, Edson, and Joie Lee
Behind-the-scenes footage
Deleted and extended scenes
Original storyboards, trailer, and TV spots
PLUS: An essay by critic Vinson Cunningham and (on the Blu-ray) extensive excerpts from the journal Lee kept during the preparation for and production of the film