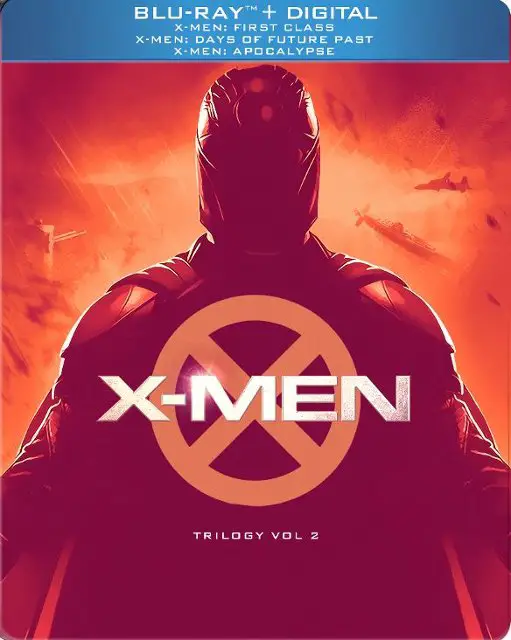 20th Century Fox will release the X-Men Trilogy Vol. 2 in a Limited Edition SteelBook on April 30th containing X-Men: First Class (2011), X-Men: Days of Future Past (2014), and X-Men: Apocalypse (2016).
This is yet another trilogy of the films released to Blu-ray. You may already own the X-Men Beginnings Trilogy released a few years ago, or maybe the Trilogy Gift Set with Pocket Pop! keychain, but in SteelBook packaging, it's the first. Coincidentally, the X-Men Beginnings Trilogy will release to 4k Ultra HD Blu-ray the same day.
The cover artwork differs from the Vol. 1 edition in that it features Magneto in a red/orange palette with images of the memorable ocean battle behind him. Like Vol. 1, the edition doesn't include anything new or extra, but does provide a code to redeem digital copies of the movies.
The X-Men Trilogy Vol. 2 Limited Edition SteelBook releases Tuesday, April 30 with a list price of $34.99. Both Amazon and Best Buy are selling the edition for $24.99 — which is $5 more than the Vol. 1 SteelBook edition.
Also Read: 'X-Men Trilogy Vol. 1' Limited Edition SteelBook
[amazon_link asins='B07PCQKZGN,B07PCQKZGM' template='ProductGrid' store='hdrep-20′ marketplace='US' link_id='1974262f-203e-4b5d-adfb-7fb11b1a25fb']