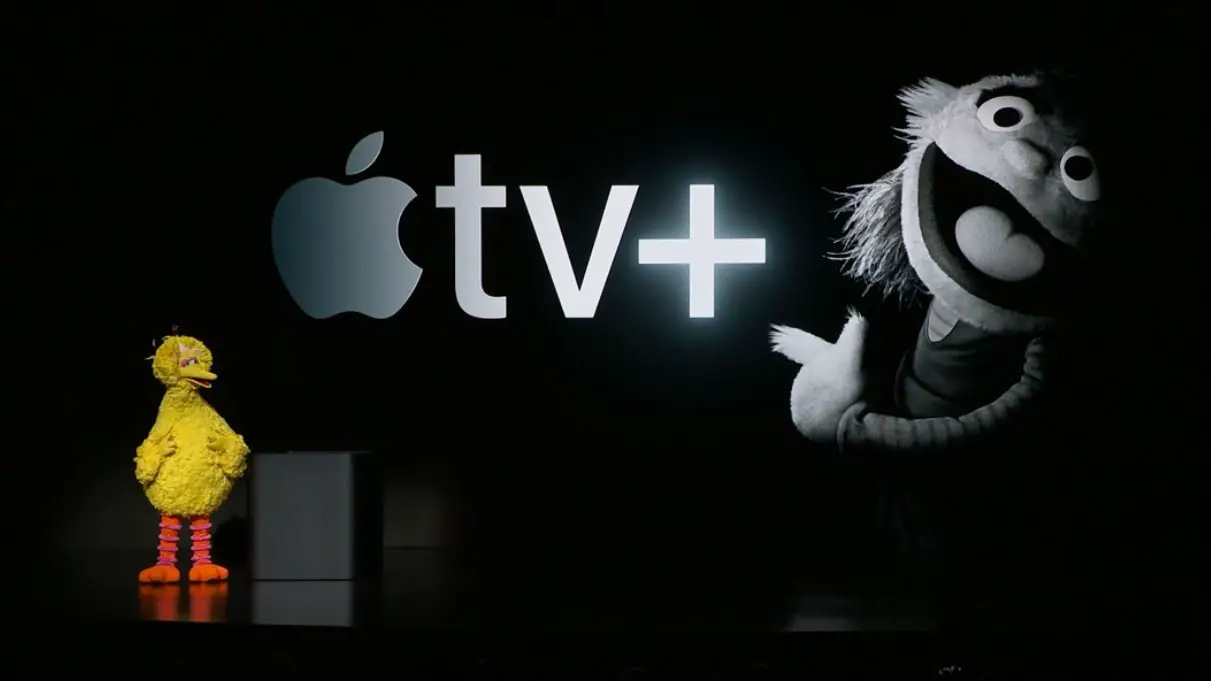 Apple presented their new products and updates from the Steve Jobs Theater at Apple Park today, including Apple TV Channels, Apple TV+, Apple Pay, Apple Card, and Apple Arcade. Here are some highlights and questions.
Could new Apple TV Channels be the Real Cord Cutter?
Apple TV
Tim Cook introduced a new TV experience through Apple TV, promising customers can pay for only the channels they want all from one app and with one password. Apple TV Channels will allow access to premium networks like HBO, Starz!, Showtime, but will also combine streaming and cable/satellite channels.
In the new Apple TV app update home is Watch Now, combining all those channels and services seamlessly. You may have already experienced the What's Next tab, but you can also scroll through recommended titles or ask Siri to find something to watch among all the connected services and channels.
We have a question though. What happens when you have a family using the same Apple TV? How can the interface personalize for more than one user?
The biggest draw for Apple TV channels is probably that there will be "no more bouncing" between apps, which is especially annoying when you have to sign in to each account before watching content.
The software update comes to iOS devices this May and for the first time to MacBook this fall. The Apple TV app is also coming to Smart TVs like Sony, LG, and Vizio, and to Roku and Amazon.
The Day's Biggest Announcement was Apple TV+.
Apple TV+
Tim Cook introduced a long piece talking about the creation of work starring directors/producers/writers Steven Spielberg, Ron Howard, and Sofia Coppola to set the stage for content creation.
Steven Spielberg himself presented thoughts on creating stories and his introduction to filmmaking. Reese Witherspoon and Jennifer Aniston introduced their new project "The Morning Show" collaboration with Steve Carell.
Jason Momoa and Alfre Woodard introduced their new series "See" in which the world goes blind from a devastating event. Kumail Nanjiani talked about his series "Little America." Big Bird from Sesame Street made an appearance. And, Oprah talked about rising to our best selves in a sort of political statement that emphasized creating a better world and her programs "Toxic Labor" and an unnamed series about mental health.
Apple didn't talk about how much they would be spending on content creation, but did mention that Apple TV+ would be an ad-free subscription service.
A branding question though. Can any of these companies think of a better brand than "plus" (Hulu Plus, Disney Plus, and the now defunct Google Plus)? In any case, Apple TV+ is producing content with the celebrities and producers mentioned above.
Apple Pay
Tim "Apple" Cook boasted 10 billion transactions using Apple Pay, the ease of the product, and bringing Apple Pay to transit first in Portland. However, the service will stop allowing person-to-person payments with a credit card, although ACH bank transfers will still be available.
Apple Card
Cook introduced a new product called Apple Card that's built on simplicity, security and privacy.
The card is integrated into Apple Wallet and you can text for help easily when needed. And, transactions will apparently show more information about vendors so there are no mysteries.
In addition, cash back rewards are given every day under the name "Daily Cash" with 3% daily when purchasing from Apple. There are fewer fees than most credit cards (although interest is charged), and was designed to help you pay back debt in the way that works best for you. Apple partnered with Goldman Sachs and MasterCard on the product. Apple Card arrives this summer.
App Arcade
Visited by half a billion people every week, iOS has apparently become the largest gaming platform in the world (that's what Cook said, anyway). The company announced Apple Arcade and presented game developers like Charles Cecil and Denis Mikan working on titles for the platform. Apple Arcade will arrive this fall in 150 countries.
Apple News +
Apple launched what some have referred to as "Netflix for news." It's a gamble on Apple's part to hope customers will pay for premium news and magazine content, but for avid readers it could save a bunch on digital subscriptions as well as printed media. One major publication that did not take part in the launch is the New York Times which has its own digital subscription service. Apple is letting customers try Apple News+ free, but you need the latest version of iOS and macOS.