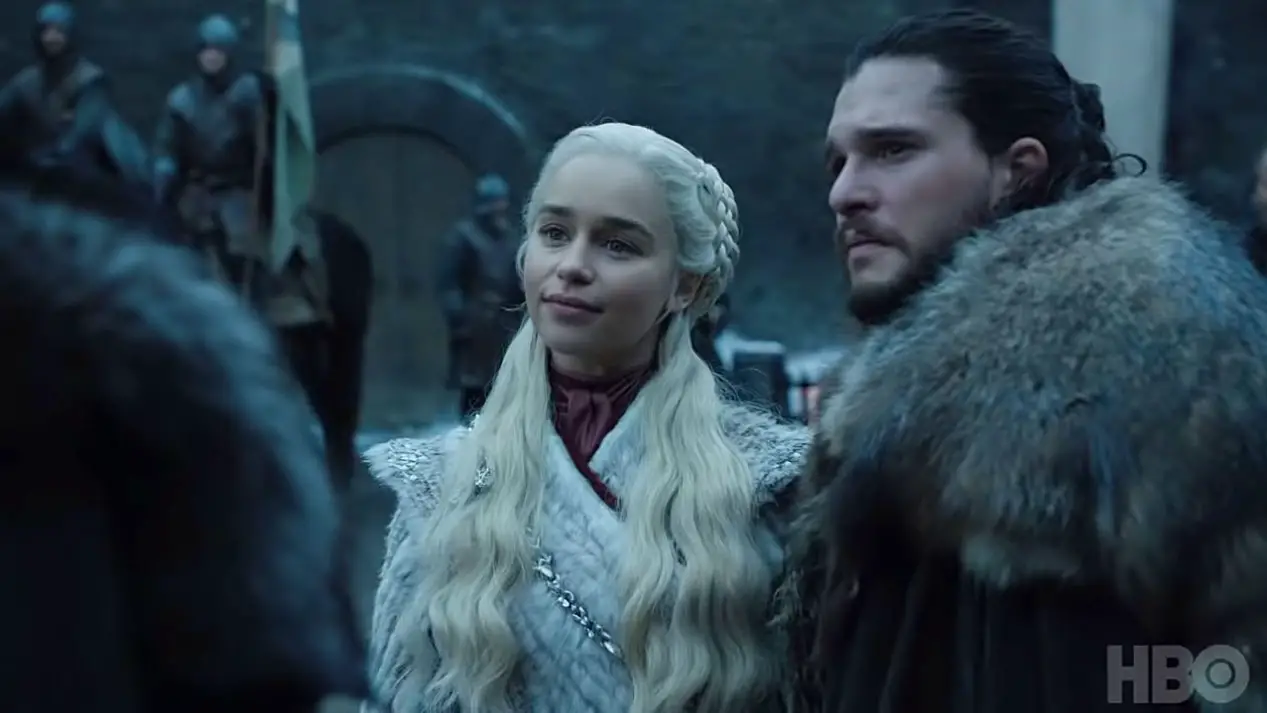 HBO released a promotional video that contains the first footage of Game of Thrones' eighth and final season. It's actually the first live-action video we've seen for the upcoming season following a teaser trailer last month, and although only seconds long contains a clue as to what might happen in Westeros.
"Winterfell is yours, your grace." These are the words Sansa Stark says to Daenerys Targaryen as Jon Snow stands by. But you might note that she says "your grace" and not "my grace." Hmm. Now what could that mean? In the reverse shot, a concerned Brienne of Tarth, sworn to protect the heir to Winterfell, looks suspicious of the interaction.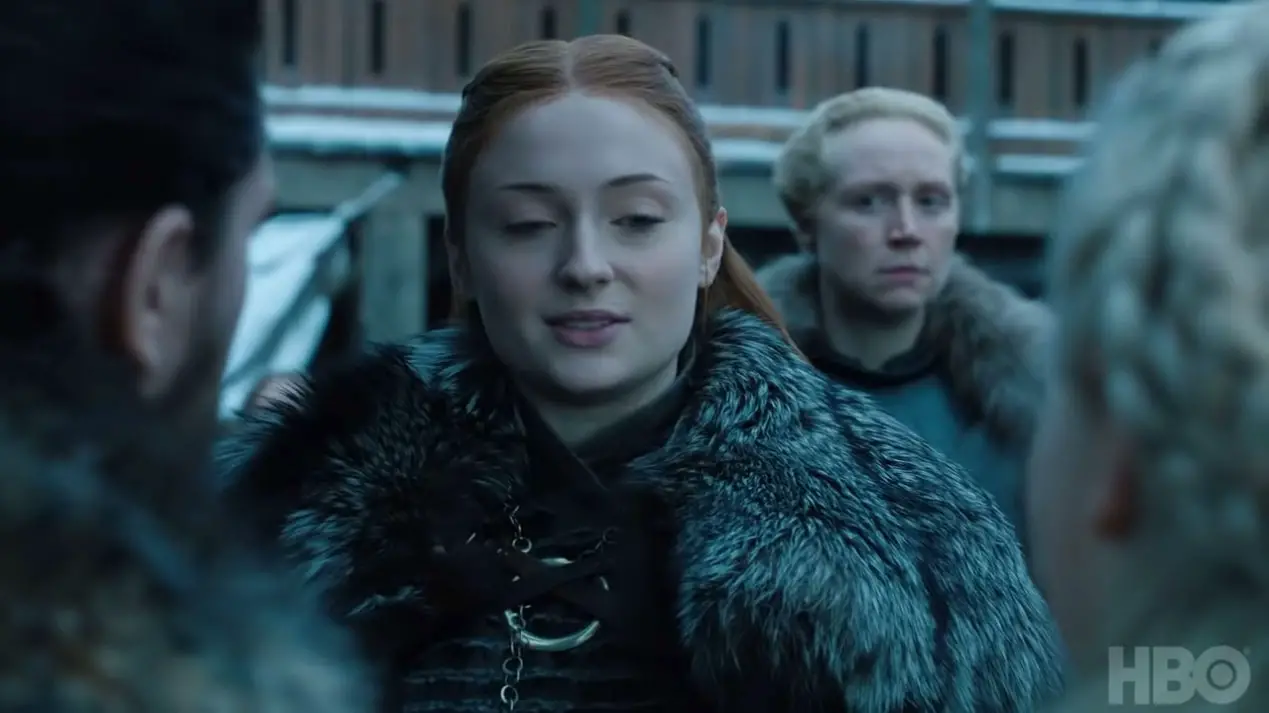 Could Sansa be relinquishing control of Winterfell to Daenerys to give her more power to take on Cersei, the army of the dead, or the Night King himself? Or, is it part of some plot to redistribute the power for political gain? Or maybe, Winterfell is being traded for another asset? We'll find out soon this coming April.
The HBO video also features clips from other HBO shows True Detective, Watchmen, Euphoria, Big Little Lies, Veep, Barry, Succession, Chernobyl, Catherine the Great, Divorce, and others, but Game of Thrones is clearly the highlight here.