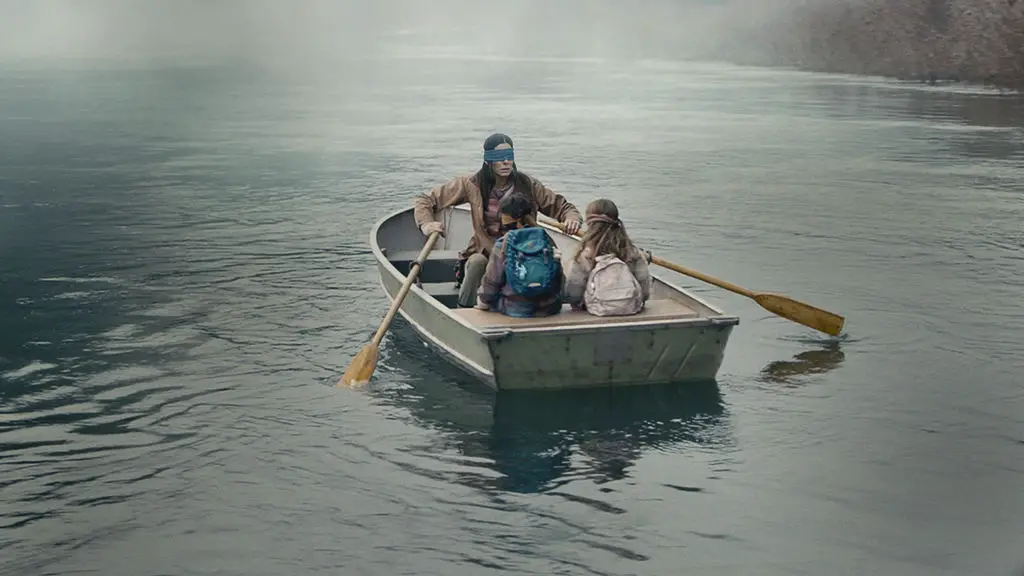 Want to know what's new on Netflix in 4k/HDR? Here are the latest movies and episodic series that can be streamed in the higher resolution formats. You can view content in 4k as long as you have a 4k UHD TV or supporting device, and Ultra HD plan with Netflix. The ability to view HDR depends on whether or not your TV or device supports Dolby Vision or HDR10.
Among the recently added 4k titles we can recommend are the live concert Taylor Swift: Reputation (Dec. 31), the Netflix Original Film Bird Box (Dec. 21) starring Sandra Bullock, and the Netflix Original Film Roma (Dec. 15) from director Alfonso Cuarón. All three of those titles feature HDR using the Dolby Vision specification, available on supporting TVs, media players and mobile devices.
New 4k/HDR Titles on Netflix, Dec. 2018
Movies
Bad Seeds [105 min.]
Bird Box [124 min.] HDR
Roma [135 min] HDR
Sad Hill Unearthed [83 min]
Struggle: The Life and Lost Art of Szukalski [105 min]
Out of Many, One [34 min]
ReMastered: Who Killed Jam Master Jay? [58 min]
Series
The Fix: Season 1
7 Days Out: Season 1
Fuller House: Season 4
Diablero: Season 1
Tidelands: Season 1
The Hook Up Plan: Season 1
The Ranch: Part 6
Nailed It: Holiday
Selection Day: Season 1
The Innocent Man: Season 1 HDR
Pine Gap: Season 1
Bad Blood: Season 1
Perfume: Season 1 HDR
House of Flowers: Season 1
The Final Table: Season 1 HDR
Dogs: Season 1 HDR
Sunderland 'Til I Die: Season 1
Dirty Money: Season 1
Greenleaf: Season 3
Prince of Peoria: Part 1 HDR
Alexa & Katie: Seasons 1-2 HDR
Blue Planet II: Season 1
Salt Fat Acid Heat: Season 1 HDR
Specials
Taylor Swift: Reputation HDR
Springsteen on Broadway HDR
Brian Regan, Stand Up and Away with
Ellen DeGeneres: Relatable HDR
Russell Brand: Re:Birth
Also refer to our complete list of 4k titles on Netflix. New to streaming in 4k/HDR? Read How to Stream Netflix in 4k/HDR.