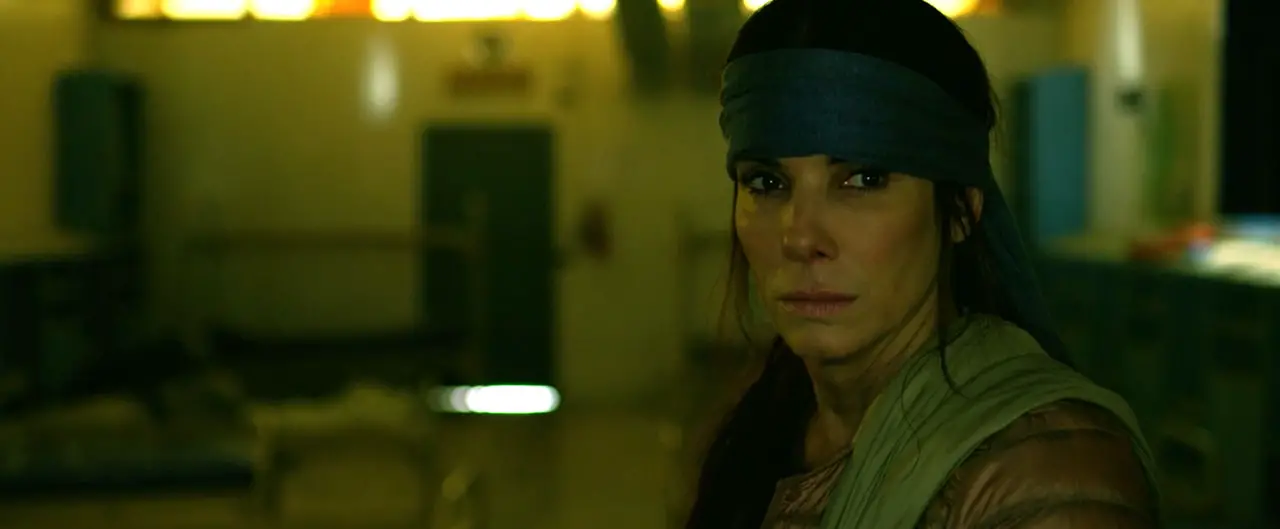 Bird Box is a science fiction drama based on the novel by Josh Malerman starring Sandra Bullock and John Malkovich. The movie takes place in a post-apocalyptic environment in which humanity is killing itself after experiencing some type of supernatural force that possesses anyone who opens their eyes to see it.
The Movie
The story is not unlike Paramount Pictures' A Quiet Place in which humans need to avoid making any noises else be murdered by nasty-looking alien creatures. Each film asks what one would do without key sensories such as sight and sound. In Bird Box, the only way to survive is by not looking at open air, or light, where the entities exist.
The film is an improvement over the Netflix original How It Ends starring Theo James and Forest Whitaker which had an equal $20M budget but may not have hit its mark in casting the lead roles as well as Bird Box did.
The present time in the film takes place on a river where the protagonist Malorie (Sandra Bullock) and her kids are blindly finding their way to what they hope will be safety from the supernatural force. More often though the story takes place about 5 years earlier when the devastation began and she was just weeks away from her pregnancy term.
Time eventually merges as Malorie, the kids, and her partner Tom (Trevante Rhodes) attempt to find safety after years of being trapped indoors (although much of this time is compressed – how quickly those kids grew up!). Without giving too much away, Malorie finds there is some salvation beyond the horror she has experienced.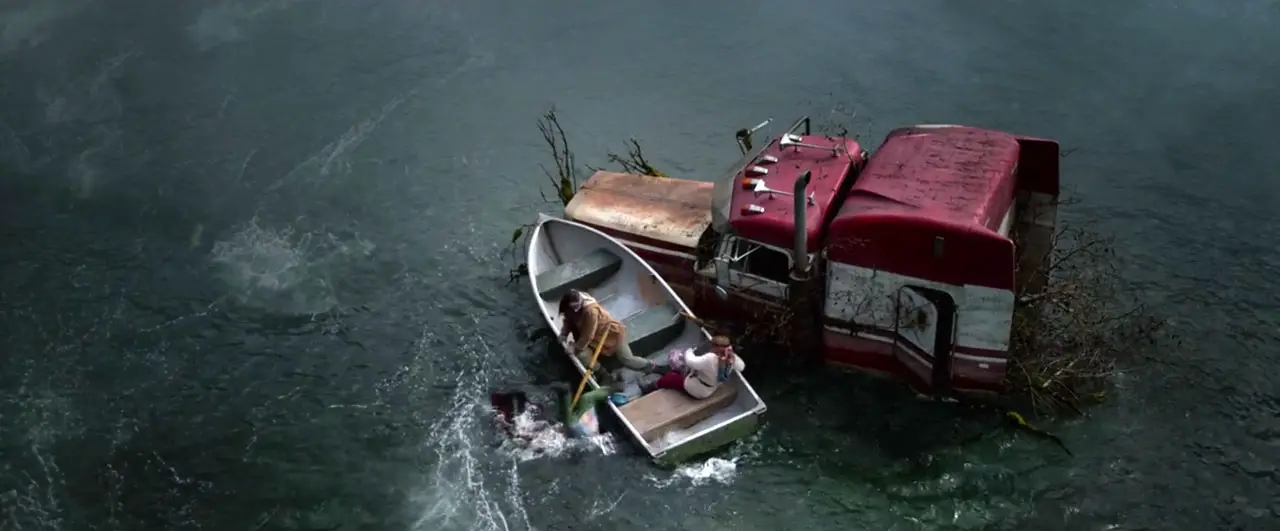 The Picture
Bird Box is available in 4k Ultra HD with HDR on supporting TVs and devices. (If you don't know what TVs and devices are supported see this page.) We didn't find the 4k (2160p) resolution to be that much of an improvement over the HD (1080p) stream, but with High Dynamic Range (HDR) there was a noticeable difference. With HDR, there is more detail visible in the shadows, dark scenes, and through the eyes of survivors' blindfolds (which inherently darken the scenes).
The river scenes are the highlight of this movie, so beautifully shot you might find yourself itching to get out of the homes and into the wild just like Malorie and the kids. The moving air effect representing the presence of the supernatural force was just "OK" for a sci-fi film. It got the point across but wasn't any spectacular. A low budget film could have probably achieved the same effects, but in this film maybe there wasn't a need for more.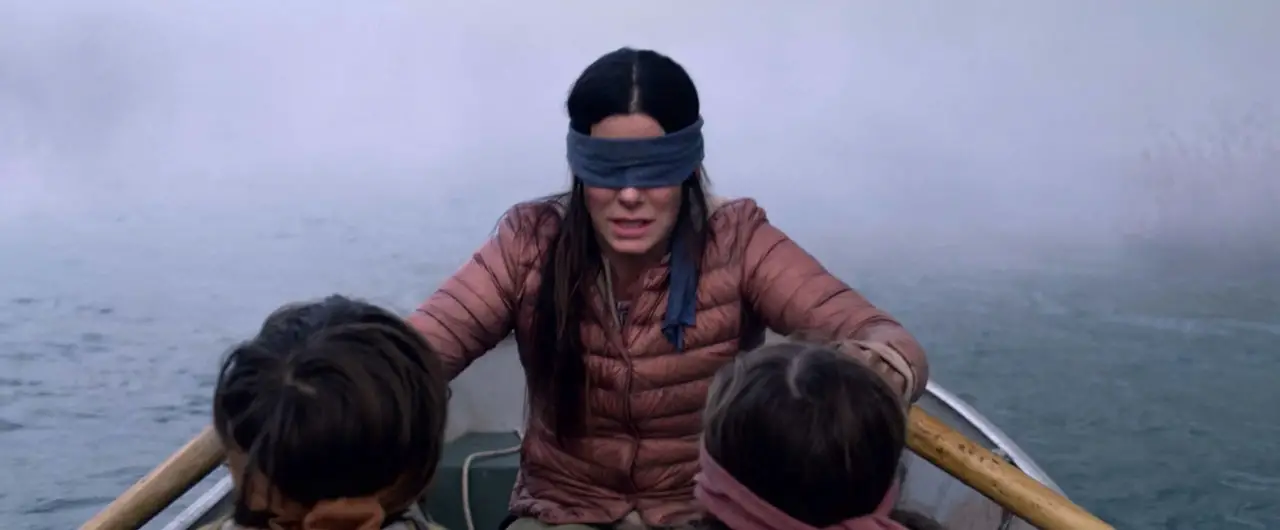 The Audio
Unfortunately, the majority of Netflix's content is only provided in 5.1-channel Dolby Digital, but this film sounds good. And, there are audio tracks available in French, Spanish, German, and Italian, as well as Audio Descriptions in all those languages plus English. There are some nice specular effects on the river when Malorie and the kids hear some promising sounds along a bank, and when she softly enters an abandoned home the ambient noises she hears, even with her eyes open, might scare the fainthearted.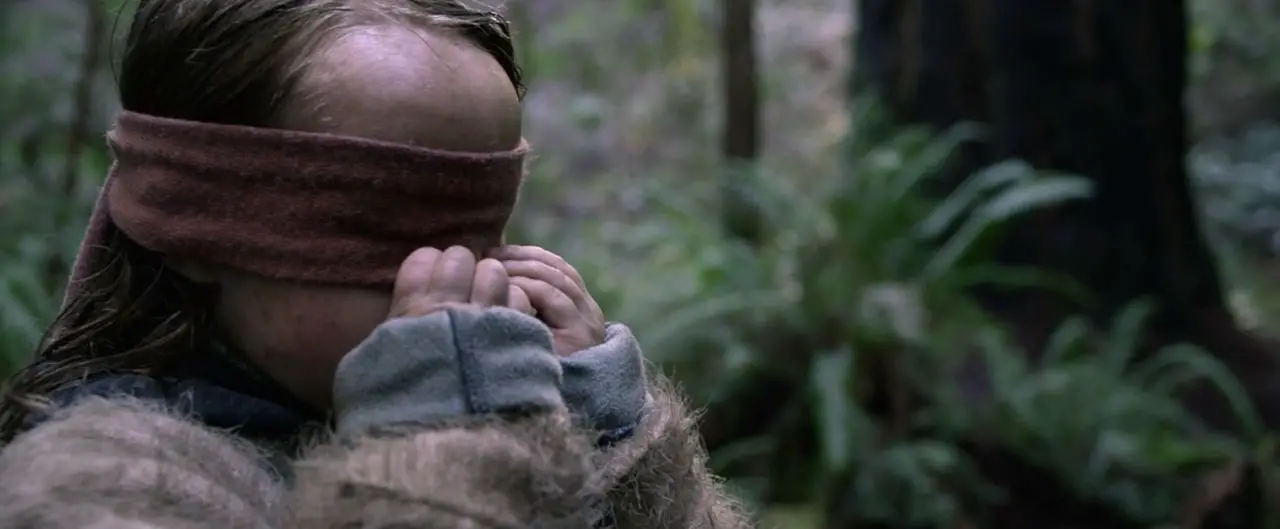 Summary
Bird Box is a neatly packaged attempt at a psychological thriller but probably shouldn't be classified as horror. The film has some unique moments, but is fairly cookie-cutter in this genre.
However, some good performances help keep the film afloat (unlike How It Ends), and given its base as a science fiction film it can get away with a lot. With sci-fi you don't always have to ask why, but rather, was it cool?
This film could have been edited down to 90 minutes, but as with many Netflix feature titles the longer you are watching the less time you have to find other networks. Bird Box does have the feeling of a series though, and so when it ended after just 2 hours there was a bit of a shock that it was over.