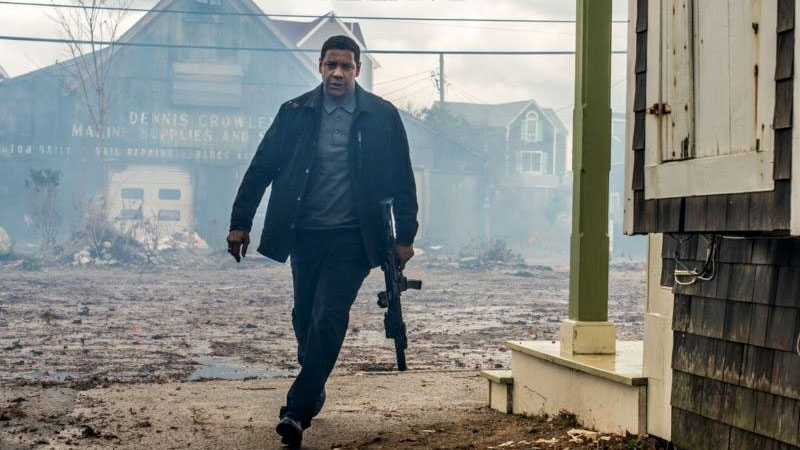 If you can't wait until The Equalizer 2 releases to Blu-ray and 4k Blu-ray on Dec. 11 there are plenty of options for the digital version of the film. And, most popular services have it available in 4k UHD — a format that offers 4-times the amount of resolution of traditional HD.
What's sort of untraditional is The Equalizer 2 digital purchase is $19.99 no matter what format: SD, HD or UHD. Why anyone would purchase the lowest resolution for the same price is a mystery, as most software and devices will allow you to set a preferred streaming resolution anyway, depending on bandwidth and Wi-Fi or Cellular connection.
The Equalizer 2 in Digital 4k also features HDR, a format that expands the color depth (therefore providing more detail and contrast in images) as well as the increase in resolution. HDR is only available on supporting TVs and devices.
Bonus features with the digital purchase of The Equalizer 2 include featurettes, audio commentaries with Denzel Washington and director Antoine Fuqua (Retribution Mode), deleted and extended scenes, and more. Purchasing from Movies Anywhere appears to give you all the extras, although we're not sure if each partnering movie service will play the bonus material because Google Play, Fandango and Amazon don't include extras in their product descriptions.
By the way, Walmart's Vudu has a pretty good deal for anyone who wants the early access but also wants the film on disc. For $22.99 or $27.96, Vudu customers will also get the Blu-ray or 4k Blu-ray disc combo editions shipped upon release date.
Here's where you can buy The Equalizer 2 in digital formats and what it costs.
The Equalizer 2 Digital Release
Amazon Prime Video – $19.99 (SD/HD/UHD)
Apple iTunes – $19.99 (SD/HD/UHD) + iTunes Extras
FandangoNow –$19.99 (SD/HD/UHD)
Google Play – $19.99 (SD/HD/UHD)
Microsoft Video – $19.99 (SD/HD/UHD) + 1 Extra
Movies Anywhere – $19.99 (SD/HD/UHD) + Bonus Content
Vudu (Walmart) – $19.99 (SD/HD/UHD)
For more details read: The Equalizer 2 Blu-ray & Digital Release