Avengers: Infinity War is still in theaters but has already been released to Blu-ray and Digital. More than just the latest Marvel film, this movie is the culmination of a decade of movies in the incredibly successful Marvel cinematic universe.
The only problem with Infinity War is that it "only" lasts about 2 hours and 40 minutes. After that, it's a long wait until we get the follow-up film. Fortunately, there are plenty of great Marvel games out there that should help you kill some of the time between now and then.
So if you've just seen Infinity War and are looking to forge your own Marvel adventures, these are the games you need to play.
Marvel Ultimate Alliance/Marvel Ultimate Alliance 2
The Ultimate Alliance series is a dream come true forMarvel fans. These action-RPG titles allow you to assemble your dream team of Marvel characters and do battle with a variety of villains. The games make great use of the various powers each hero has by allowing players to utilize unique moves based on the combination of heroes that they come up with. It's all about experimenting with the game's variety of incredible heroes.
While the games are quite as great as the X: Men Legends titles that inspired them, they still stand as the ultimate way to fulfill any Marvel superhero superteam fantasies you might have after watching the latest Avengers films.
Ultimate Spider-Man
In short order, Spider-Man has become one of the best parts of the Marvel cinematic universe. Thankfully, there is no shortage of great Spider-Man games out there.
While Spider-Man 2 remains a fan favorite due to the game's excellent web-slinging movement system, our nod goes to Ultimate Spider-Man. This game flew under the radar a bit when it was released in 2005, but it has since become a cult classic among Marvel fans. By focusing more on the comic books than any Spider-Man film, Ultimate Spider-Man is able to explore corners of the Spider-Man universe that we don't typically get to see in the average Spider-Man title. It's a beautiful and brilliant take on the hero.
The Incredible Hulk: Ultimate Destruction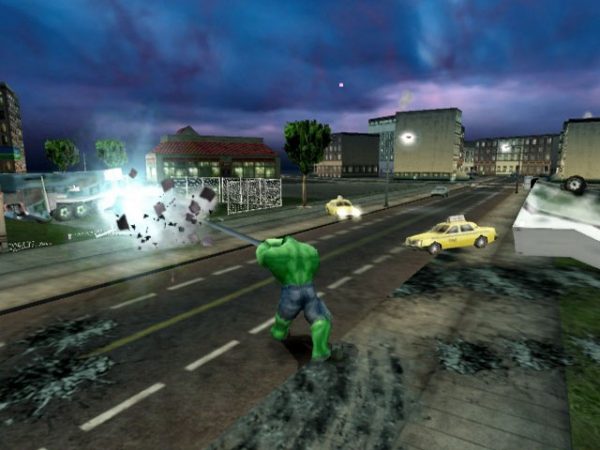 Do you ever get the urge to just smash through everything in your path when you watch The Hulk do his thing in the MCU? If so, this is the Marvel game you need in your life.
Ultimate Destruction was the first Hulk game to really embrace the fact that the appeal of The Incredible Hulk is very much tied to his ability to carve a path of destruction through the world. Just about everything can and will be destroyed in this game. It's the ultimate Hulk simulator and an incredible action game in its own right.
Lego Marvel Super Heroes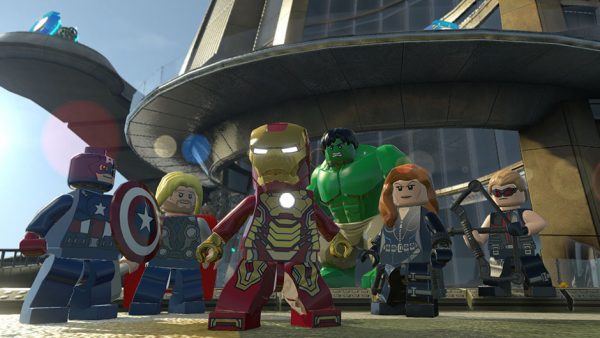 While we slightly prefer the action found in the Ultimate Alliance series, there's no denying that Lego Marvel Super Heroes has one of the most incredible rosters of Marvel superheroes you'll ever see in a game.
An astonishing 155 Marvel characters are playable in this Lego action game that has a lot of fun with the Marvel universe. While Lego games are known for their simplicity, that doesn't really take away from the thrill of watching such a diverse cast of heroes smash their way through various Lego environments. The game is that much better if you're able to find someone to play through the game's excellent co-op mode with.
Marvel vs. Capcom 2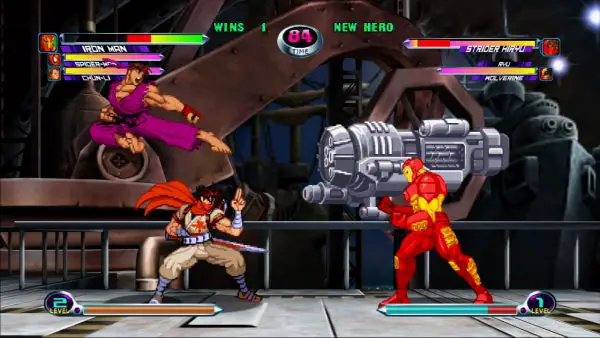 Yes, there are newer Marvel vs. Capcom games out there, but for our money, none of them come close to surpassing the brilliance of Marvel vs. Capcom 2.
If the concept of some of the best Marvel superheroes doing battle with Capcom's own stellar roster of characters sounds like a dream, that's because that's exactly what it is. We still can't wrap our head around this game's jaw-dropping roster or the way that the game so cleverly allows for so many different characters to do battle with and against each other. This may be the greatest fighting game ever made, and one of the best Marvel games to boot.
Also Read: Five Best Free Video Games (That Are Actually Free)