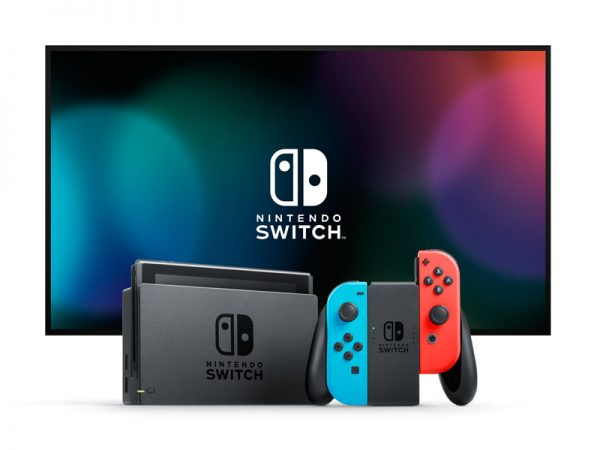 The Nintendo Switch is having a terrible, horrible, no good, very bad year.
Ok, so it's not that bad, but the fact remains that Nintendo is struggling to recapture the magic they sparked when they launched the Switch in 2017. The Nintendo Switch not only captured the imagination of gamers everywhere in 2017, but it boasted a far stronger library of games than we typically see in a console's first year. All signs pointed to the Switch potentially being Nintendo's next Wii in terms of market success.
2018 has been a slightly different story. Right from the start, we knew that Nintendo wasn't going to have quite as many big exclusives in 2018 as they did in 2017. What we didn't know is that the new Yoshi game was going to be delayed until next year, the new Kirby game would turn out to be a whiff, and that Mario Tennis would divide the series fanbase. As it stands, Nintendo is relying heavily on a series of ports until Super Mario Party and Super Smash Bros. Ultimate are released. While some of those ports are quite good – Fortnite – and the recently-released Octopath Traveller is proving to be a hit amongst classic RPG fans, it's clear that Nintendo is treading water until the holiday season.
This shortage of major new titles for the Switch has prompted some people to worry. Included among that group are investors who were scrambling to make sense of the sudden stock price drop that Nintendo suffered not long ago. While that drop has been attributed to outside factors, it's just one of the things that some people point to when justifying why they think the Nintendo Switch might be a spot of trouble.
However, that's simply not the case. In fact, there can be little doubt that Nintendo knows exactly what they are doing.
First off, let's not completely overlook the fact that Nintendo is even treading water on the back of ports. After all, Nintendo hasn't really had a healthy third-party game market since the Super Nintendo. Developers are still seeing incredible returns when they bring their games to the Nintendo Switch. So long as that's the case, Nintendo is going to continue improving and attracting those business relationships. That can only lead to good things.
More importantly, Nintendo's slower 2018 release schedule is far from accidental. While Nintendo would probably like to have a killer year every year, they realize they are running a marathon and that the next leg of the race will see Microsoft and Sony introduce new hardware of their own. Once that happens, Nintendo is going to need to pull out their biggest software guns. That means games like Metroid Prime 4, the next major Pokemon title, and perhaps even the revival of some beloved – but missing – Nintendo properties.
The fact of the matter is that Nintendo is probably going to take a hit in momentum by the end of 2018, but it's a hit that they can afford to take. What they can't afford to do is try to convince people that they need every year to be a banner year and sabotage their long-term interests in the process.
Also Read: Why Microsoft Will Release An Xbox Two Elite