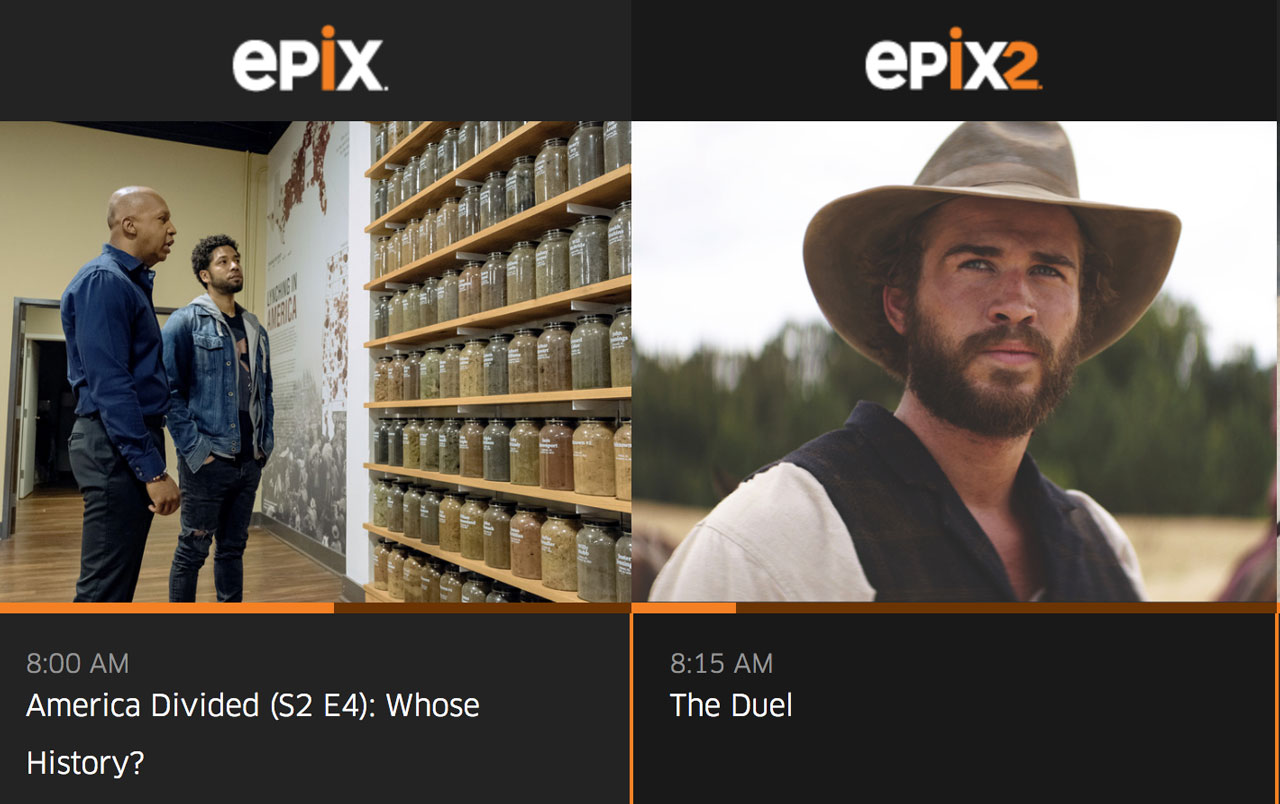 Right now and over the weekend Comcast customers are getting a free preview of EPIX channels on Xfinity TV. The preview is happening through Sunday, July 22. The suite of EPIX channels include EPIX, EPIX2, EPIX Hits, and EPIX Drive-In.
Movies currently playing on EPIX channels include "The Duel," "Ben-Hur (2016)" and "Patriot Games."
EPIX Original Series worth checking out during the preview include "Deep State," "Get Shorty," and "America Divided."
EPIX content and specific titles can be found in the On Demand section of the Xfinity TV guide.