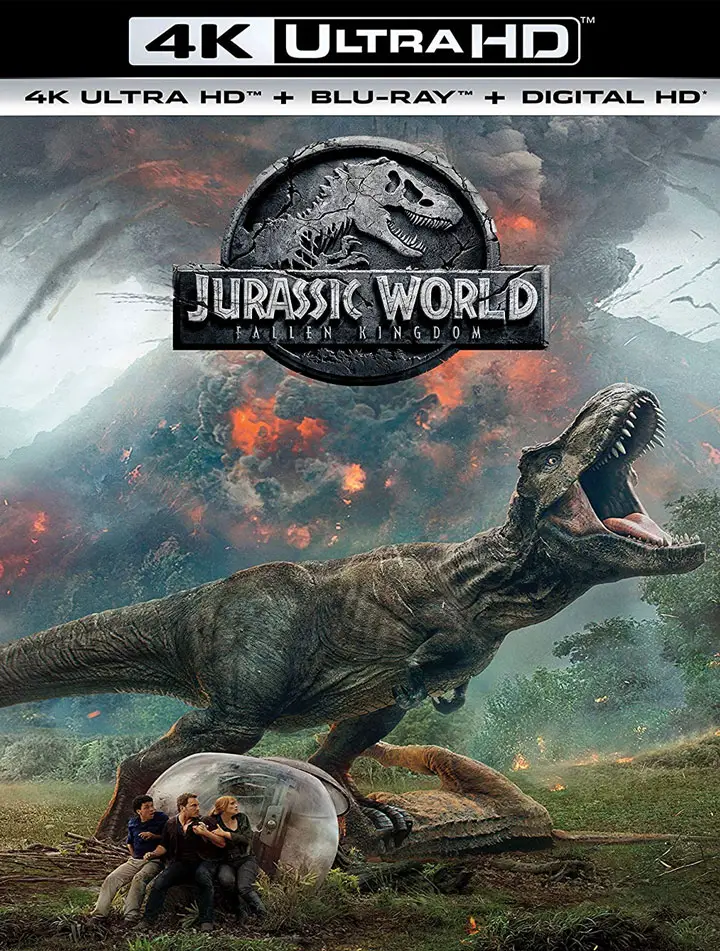 Jurassic World: Fallen Kingdom is one of the hottest movie releases so far this summer and will likely continue to be through the next couple of months. Already, pre-orders are up for the Blu-ray, 4k Blu-ray, Digital, and DVD versions of the film that will release on Sept. 18, 2018.
The cover art isn't official yet for the common Blu-ray, 3D and 4k Blu-ray combo editions of the film, but they are priced and ready to pre-order. The big retailers: Amazon, Best Buy, Target and Walmart are all selling Jurassic World: Fallen Kingdom on Blu-ray for $24.99, 3D Blu-ray for $26.99, and 4k Blu-ray for $29.96, all of which include an extra disc and digital copy.
Best Buy has an exclusive Blu-ray SteelBook edition selling for $31.99 and 4k Blu-ray SteelBook for $34.99. Walmart has their exclusive Blu-ray edition with Funko Pocket Pop priced $26.96. And, Target has an exclusive edition with bonus disc and photo booklet on Blu-ray for $27.99 and 4k Blu-ray for $32.99.
In digital formats, Jurassic World: Fallen Kingdom can be pre-ordered for $19.99 (Digital SD/HD/UHD) from services such as Amazon, Apple iTunes,Google Play, and Vudu. As of now, Vudu is the only place selling pre-orders of the 4k UHD version, but that is likely to change upon release date.
"Jurassic World: Fallen Kingdom" Blu-ray Editions
Standard Blu-ray & 4k Blu-ray Editions
Best Buy SteelBook Blu-ray Editions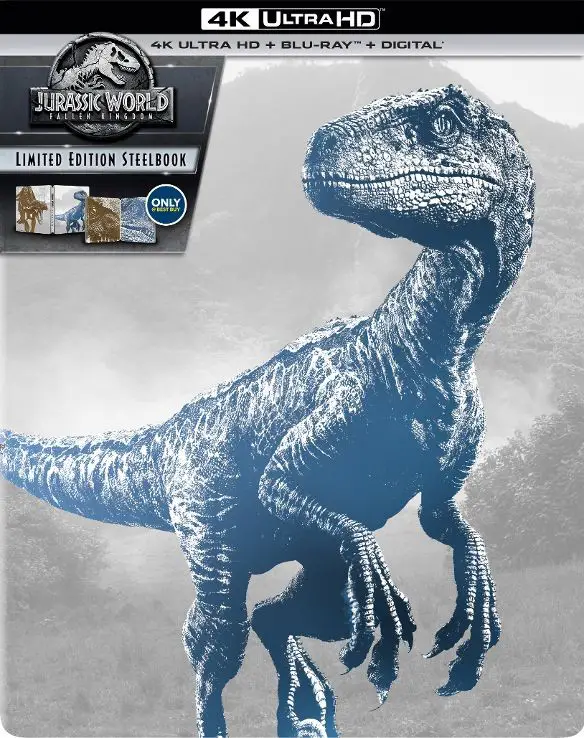 Target Exclusive Blu-ray Editions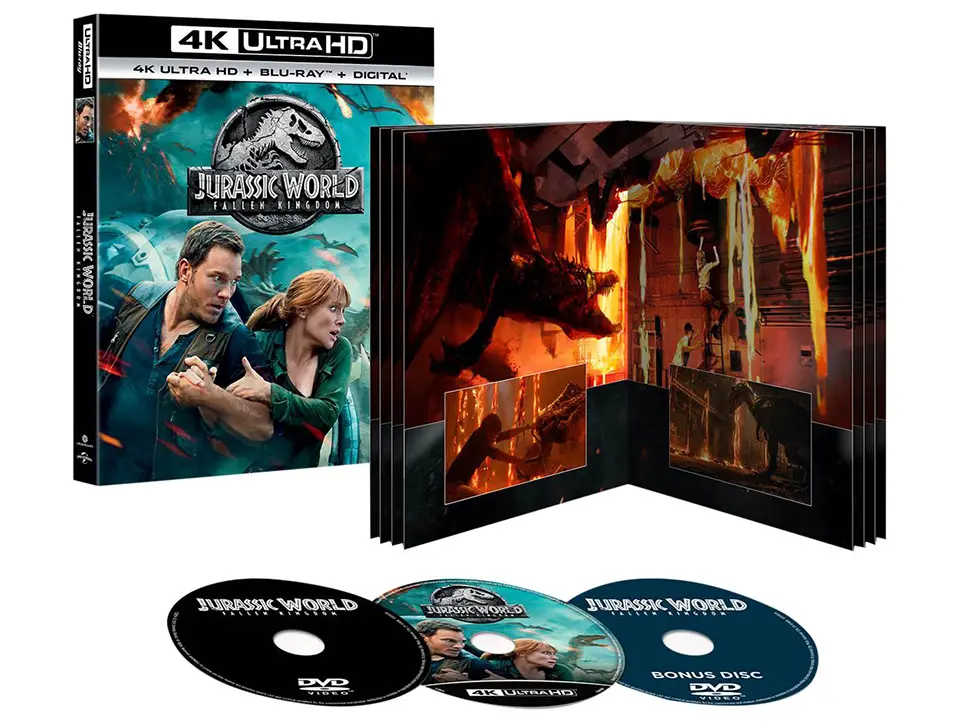 Walmart Exclusive Blu-ray Edition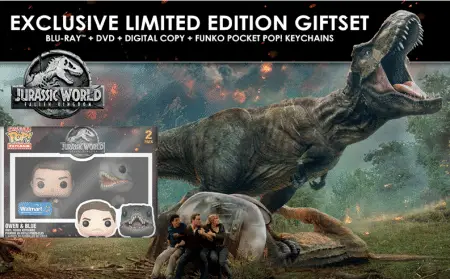 Here's another article that details the retailer exclusives. Please note these pre-order prices are subject to change at any time.
[amazon_link asins='B07DQ99FH2,B07DQ3ZWYT,B07DQ3ZWYS' template='ProductGrid' store='API-user-hdr' marketplace='US' link_id='78fd6f49-82fa-11e8-a493-25ca077d2750′]
Read about other upcoming Blu-ray Disc and 4k Blu-ray releases.