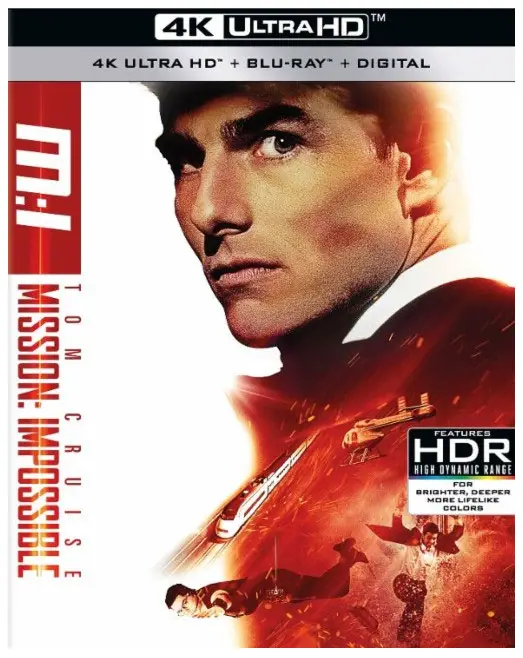 All five existing Mission: Impossible movies release to 4k Blu-ray this coming Tuesday, so if you haven't watched the first film in a while it's a great time to get refreshed before the premiere of MI:6 'Fallout' hitting theaters on June 27th. And, why not watch it in spectacular 4k?
This new print of MI:1 has sharpness, color depth, contrast, and audio intricacies that were weren't available on previous disc editions. There are details in almost every scene that make watching the film a brand new experience.
Read our entire 4k Blu-ray review of Mission: Impossible (1996) for more details on picture, sound and improvements from the Blu-ray (1080p) edition.