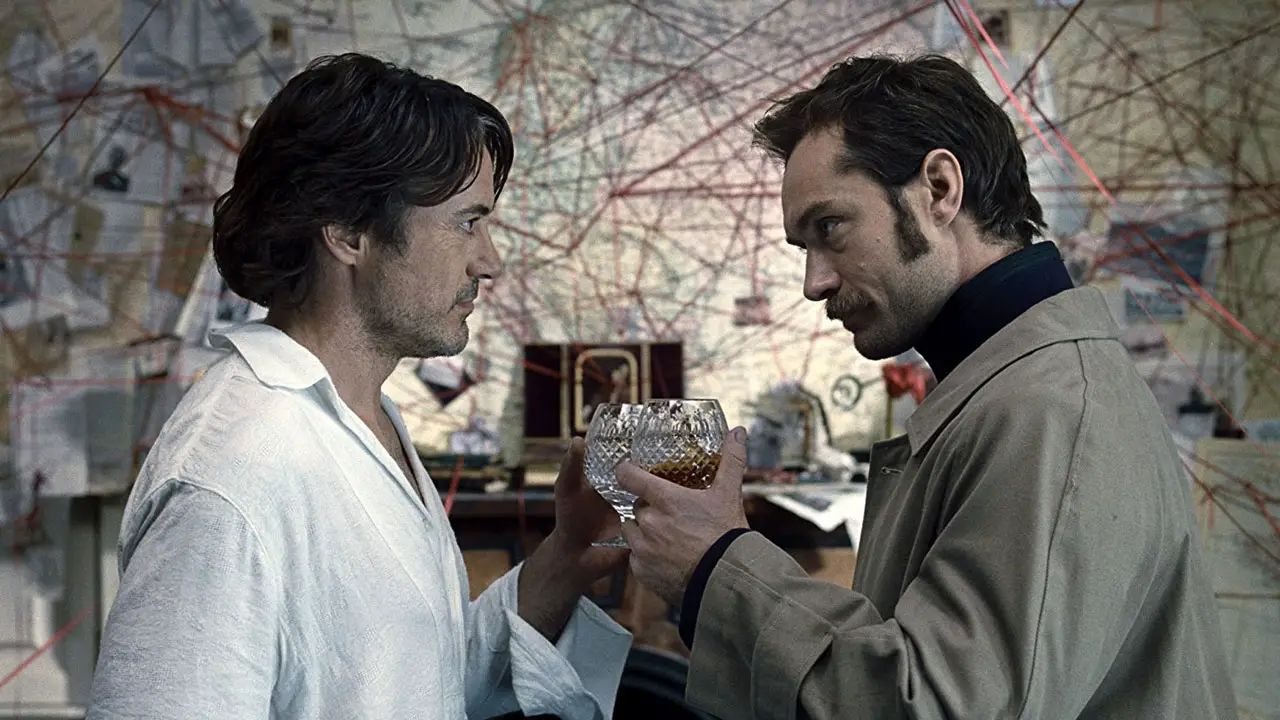 Google Play has partnered with Warner Bros. and Disney's Movies Anywhere to offer Sherlock Holmes: A Game of Shadows free with the purchase of a select movie. It's a good chance to get a two-for-one deal through July 6, 2018, and the purchased titles will become part of your Movies Anywhere library that's accessible on several platforms including Amazon Video, Apple iTunes and Vudu.
Those who haven't synched their Google Play account with Movies Anywhere will have to do so before getting the free movie.
We counted a dozen eligible titles for the free offer including Wonder Woman, Mad Max, Kong: Skull Island, Dunkirk, Sherlock Holmes, The Accountant, Due Date, King Arthur: Legend of the Sword, The Man from U.N.C.L.E., The Judge, Kiss Kiss Bang Bang, and Rock n Rolla.
What's easily noticeable about the select of movies is that Robert Downey Jr. stars in almost half of these titles — as mentioned above these are all Warner Bros. productions.
The movies are priced between $9.99 (HD) and $14.99 (HD). Some titles are also available in 4k UHD for $29.99. If you already own the movie either through Google Play or Movies Anywhere partners you'll get a Play button instead of Buy (keeping you from double-purchasing a movie — but be sure to be logged-in and synched with Movies Anywhere).
Also Read: Movies Anywhere Links Titles From Amazon, Disney, Google, iTunes, & Vudu