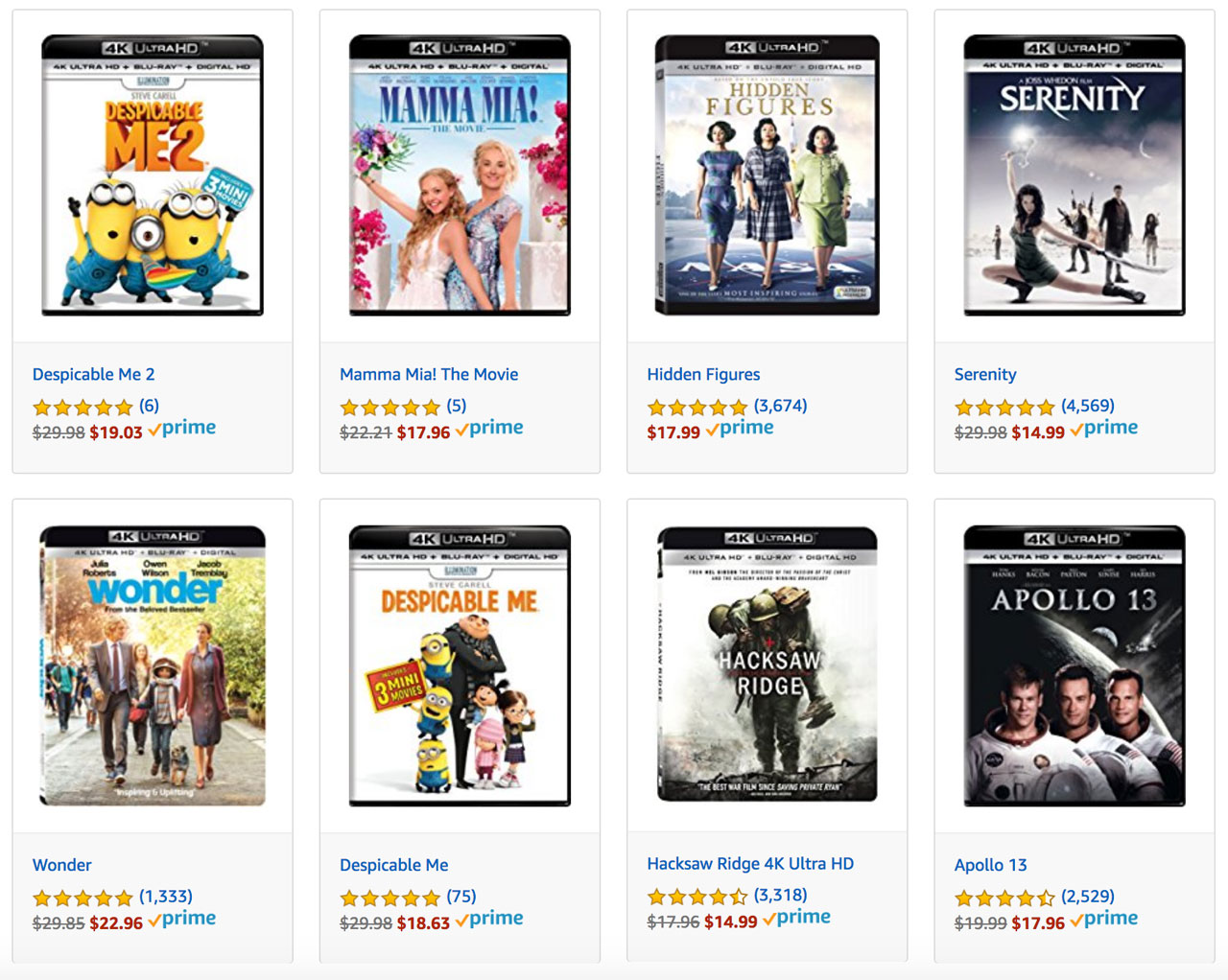 Amazon's warehouse must still be overstocked. Since last fall Amazon has been offering a special deal on 4k Ultra HD Blu-ray Discs: Select 3 titles and get them all for $49.99 (or $16.66 each). The deal includes popular 4k Blu-ray movies such as Hidden Figures, Unforgiven, and Deadpool.
For Harry Potter fans they've got all seven movies on 4k Blu-ray listed in the "Value Promotion." $16.66 each is a big discount off the typically higher-priced Warner Bros. 4k titles. Fans can maximize this deal by grabbing three franchise movies for $50 or six for $100.
Now, if you want to make the most out of this deal stay away from already cheap titles like Hacksaw Ridge ($14.99), Snitch ($12.96) and X-men – First Class ($13.66). The savings are bigger when you purchase titles like Wonder ($22.96), Pan ($29.94), or Harry Potter and the Half Blood Prince ($34.99).
You can find the pricier 4k Blu-ray titles by using the dropdown menu on Amazon's 4k Value Program and selecting "Price: High to Low." You can also select "Price: Low to High." But why would you?
The "4k Value" promotion (this time) expires at 11:59 p.m. (PT) June 30, 2018. Jump over to Amazon to check out what 4k Blu-rays are in stock.