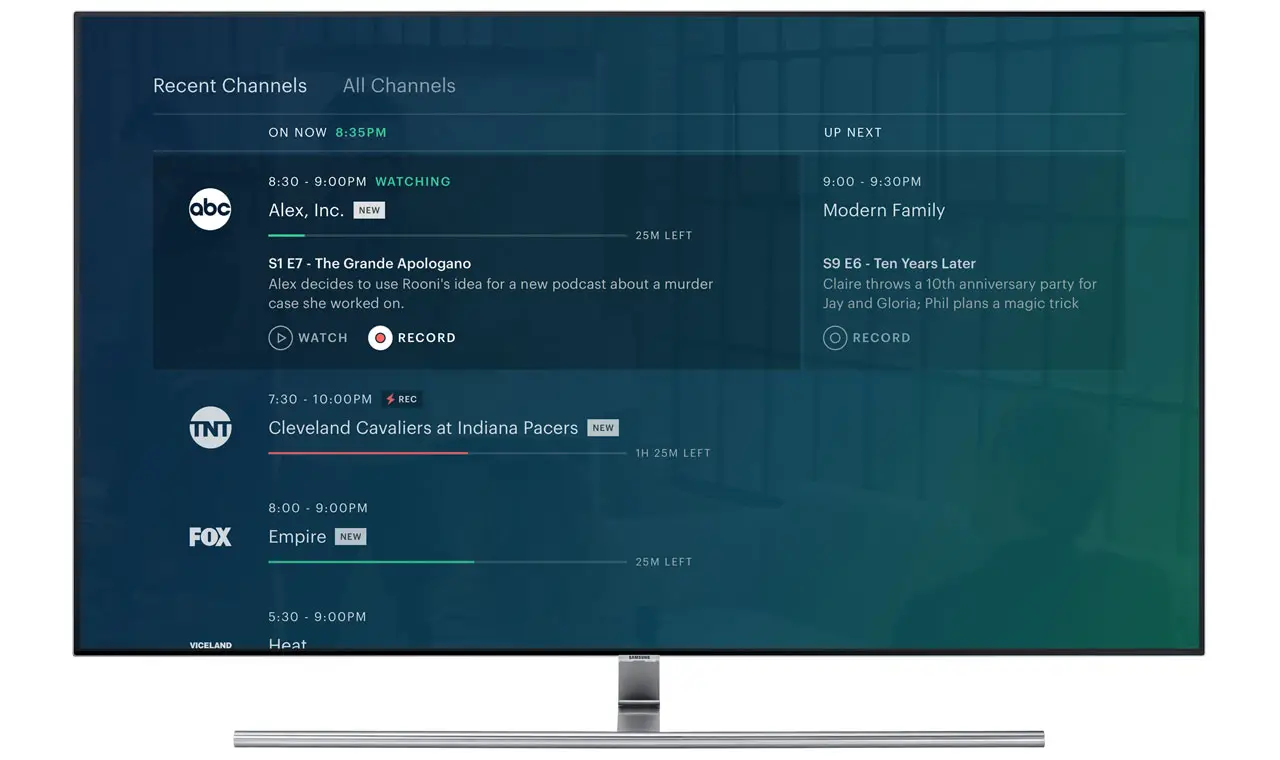 Almost exactly a year ago Hulu launched a beta version of their Live TV service in the US, offering over 50 channels and 50 hours of cloud DVR service starting at $40 per month.
But one of the complaints over the last year has been the inability to see what is coming up on different channels and jump from one program to another.
Today, Hulu launched a new interactive guide with an "Up Next" column for upcoming scheduled content. The guide is accessible while watching live TV, but upon launch is only available on Xbox One, Apple TV (4th gen. or higher models), and Amazon Fire TV (1st and 2nd generation models.).
Users can also easily save a live or upcoming program with a Record icon in the show description cell. To get back to the live channel last watched users can now easily select a lighting bolt icon next to the Home button (see the pic below).
There's also a way to sort channels by All Channels or Recent Channels which holds the last 10 watched.
Hulu actually built a beta site (beta.hulu.com) last Fall with a dynamic guide for their website platform, and at CES this year informed attendees about the coming changes. It seemed their initial idea of moving behind the traditional cable TV guide misfired; people really do want to look for what's coming up.
Also Read: Hulu To Offer Ad-Supported Downloadable Content