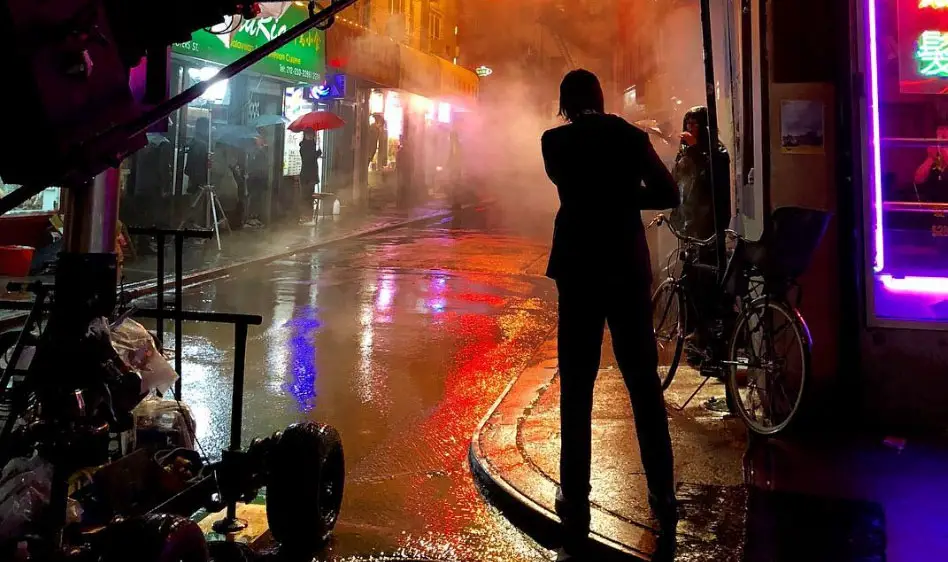 The John Wick character and films are becoming a bit of a cult craze, with a new series coming to Starz! that centers on The Continental hotel and the Wick character showing up as a skin in the popular video games Fortnite.
And, with the third installment of the franchise slated for release a year from now the hype is only going to build.
Today, Oscar-nominated cinematographer Dan Laustsen posted an image on Instagram from the set that looks like it was shot in New York (at least that's what the #newyork hashtag indicates). It also looks too authentic to be a fake Chinatown, and if you look close you can see the Pell St. sign.
It does seem like the Chapter 3 set could have been from Constantine, a fantastic film in its own right also starring Keanu Reeves as the sole hero who is beaten down but never gives up, or Blade Runner, which was also based in Chinatown but in a futuristic Los Angeles.
Check out the full set photo of John Wick: Chapter 3 from the Instagram post and think about how cool it would be there.