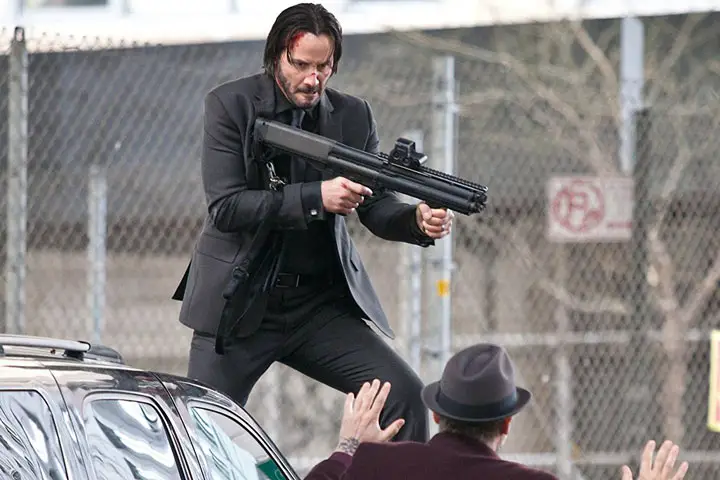 Starz has announced they will be adapting the John Wick film franchise (which currently consists two films and a third "Chapter 3" installment slated for 2019), into an original TV series.
In partnership with Lionsgate, the series will be written and run by Chris Collins as well as executive-produced by a number parties including Basil Iwanyk, Chad Stahelski, and Keanu Reeves among others. [Update: According to Variety, Reeves will make an appearance on the show but will not be a regular cast member.]
With a working title "The Continental," the series will revolve around the hotel featured in both John Wick movies in which criminals and assassins can find safe harbor.
At the same time, the network has also announced three original series premiering this year.
"Howards End," a four-episode limited series, is based on E.M. Forster's novel of the same name and will premiere on Sunday, April 8.
A 30-minute dramatic series titled "Vida" focuses on two Mexican-American sisters from the Eastside of Los Angeles will premiere on Sunday, May 6.
And, another 30-minute series titled "Sweetbitter" based on the novel by Stephanie Danler will also premiere on Sunday, May 6.