As we approach E3 2018, gamers everywhere begin speculating what the big three companies of the console industry are bringing to the biggest gaming show of the year.
While surprise announcements wouldn't be much of a surprise if we saw them coming, there are rumors in the air that lead us to believe that there are a few major announcements that are almost a guarantee. So join us as we look at the major E3 announcements that the biggest game companies in the world will likely make at E3 2018.
Microsoft – Game Pass for PC
Microsoft is in a bit of an awkward space at the moment. They're not in a position to overtake the PlayStation 4 in sales, and it's too soon for the company to even think about releasing a new console. More importantly, they are bleeding exclusives and have no easy way to match Sony's incredible exclusive game output. As such, they're having to pursue other paths to victory.
The most interesting weapon in the Xbox arsenal is Game Pass. Well, that and backward compatibility, but the two are closely related in this instance. Game Pass is Microsoft's attempt to create a viable "streaming service" for video games. For just $9.99 a month, it offers subscribers access to a large collection of classic and new Xbox games. Microsoft has even recently revealed that exclusive Microsoft Studios games will be available via Game Pass when they launch. That's a big deal.
What would make Game Pass an even bigger deal is if Microsoft made it available for PC. It seems natural – and even inevitable – that Game Pass will be available for PC considering that Microsoft has been bridging the gap between Xbox and PC for quite some time. Besides, even Sony's psuedo streaming service – PlayStation Now – is available to PC gamers.  It just wouldn't make sense for Microsoft to leave their PC fans in the cold for much longer.
Other Possible Announcements:
PUBG Will Be An Offical XBOX Exclusive
Microsoft Acquires A Major Studio
Microsoft and Nintendo Form Working Partnership
Sony – PlayStation 4 Will Soon Support Backward Compatibility
So far as we can tell, we've seen Sony's software hand for the foreseeable future. There's The Last of Us Part II, Death Stranding, Spider-Man, and Days Gone. It's impossible to put it past Sony to reveal yet another high-profile PlayStation exclusive – more on that later – but we think that their biggest E3 announcement won't be a game at all.
The war between Microsoft and Sony's backward compatibility policies isn't a war at all. Microsoft has a great backward compatibility system, and Sony has none (outside of PlayStation Now). While you could argue that backward compatibility isn't really that big of a draw – that's the position that Sony has taken in the past – it's still a very consumer friendly feature and Sony has made a name for themselves by being a consumer friendly gaming company.
Given that some users have recently spotted patents related to Sony's backward compatibility plans, we feel pretty confident that this announcement is happening sooner rather than later.
Other Possible Announcements:
Kojima Studios Now a First-Party Developer
Sony Will Now Allow for Console Cross Play
Bloodborne 2 Reveal
Nintendo – Virtual Console Arriving in September With GameCube Support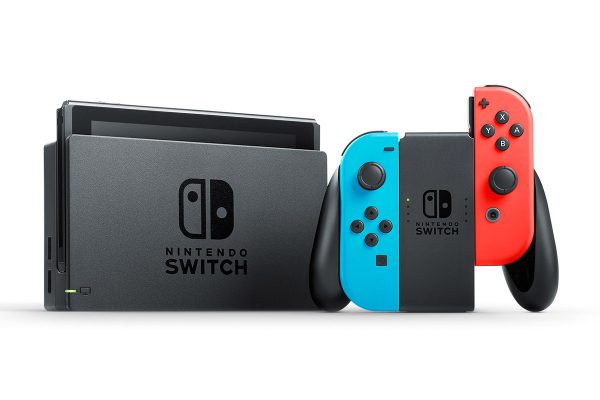 Nintendo is kind of on top of the world at the moment. The Nintendo Switch has proven to be nothing short of an absolute phenomenon. We imagine that even Nintendo couldn't have predicted that the Switch will sell this well and that those who owned it would love it as much as they do. Yet, here we are.
Nintendo's only "problem" moving into E3 is a potential lack of surprise announcements. We know we're going to be hearing a lot about Super Smash Bros. for Switch, we know that we're going to see more of Metroid Prime 4, and we can guess that there will be something about a Switch Pokemon game. Beyond that, we're willing to guess that one of Nintendo's marquee announcements will be related to Virtual Console.
It makes sense that Nintendo will release Virtual Console alongside the Switch's premium online service – which debuts in September – and we feel confident guessing that Switch VC will support GameCube games at launch. If that proves to be true…well, Switch fans are going to be in for a very happy holiday.
Other Possible Announcements:
Mario Kart Switch Teaser Trailer
Retro Studios Game Reveal
New Star Fox Title