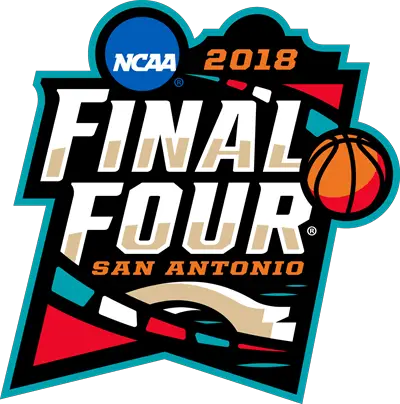 The NCAA Men's Basketball Tournament started on March 15 with the First Round. Now, we enter the Sweet 16 running Mar. 22 through Mar. 23, followed by the Elite 8 starting Mar. 24, and Final Four on Mar. 31 and Apr. 2. So how do you live stream and watch the March Madness games on TV, PCs, and mobile devices?
How do you watch?
For mobile devices download the March Madness Live app for Apple iOS, Google Android and Windows 10 platforms. Install the app and authenticate your device through a TV service provider. The NCAA app is currently offering 3 hours of free preview of the app before you have to authenticate.
On streaming media players you can download the March Madness Live app for Chromecast, Alexa skill for Amazon devices, Fire TV, Roku and Xbox.
On PCs you can watch the March Madness Live games through web browsers at ncaa.com using Chrome (Mac & PC), Firefox (Mac & PC), Safari (Mac) and Windows browsers.
On TVs tune-in to either TBS or CBS. Be sure you're watching the HD broadcasts of the games!
Channel Finder
If you're having trouble finding what channel the games are on use the NCAA official finder by entering your zip code at NCAA.com.
NCAA Remaining Schedule (Sweet 16 and on)
West Regional
March 22
7:37 p.m. ET, TBS: (3) Michigan Wolverines (30-7) vs. (7) Texas A&M Aggies (22-12)
10:07 p.m, ET, TBS: (4) Gonzaga Bulldogs (32-4) vs. (9) Florida State (22-11)
South Regional
March 22
7:07 p.m. ET, CBS: (7) Nevada Wolf Pack (29-7) vs. (11) Loyola-Chicago Ramblers (30-5)
9:37 p.m. ET, CBS: (5) Kentucky Wildcats (26-10) vs. (9) Kansas State Wildcats (24-11)
East Regional
March 23
7:27 p.m. ET, TBS: (1) Villanova Wildcats (32-4) vs. (5) West Virginia Mountaineers (25-10)
9:57 p.m. ET, TBS: (2) Purdue Boilermakers (30-6) vs. (3) Texas Tech Red Raiders (26-9)
Midwest Regional
Friday, March 23
7:07 p.m. ET, CBS: (1) Kansas Jayhawks (25-9) vs. (5) Clemson Tigers (25-9)
9:37 p.m. ET, CBS: (2) Duke Blue Devils (28-7) vs. (11) Syracuse Orange (23-13)
Elite 8
Mar. 24-25
Final Four
Saturday, March 31
Championship
Monday, April 2
Villanova (1) vs. Michigan (3)