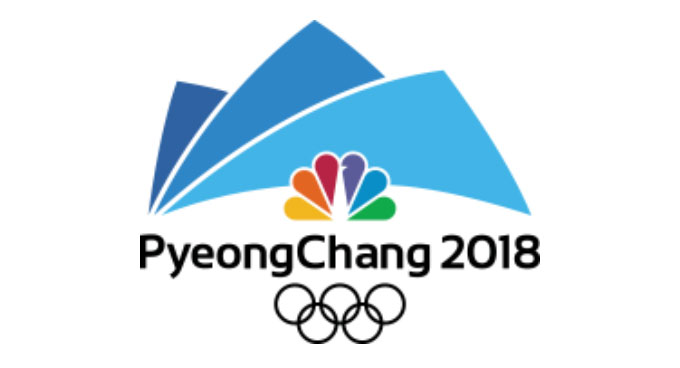 If you've got DirecTV and a 4k TV that supports HDR you'll be able to watch the Olympic Winter games for the first time in High Dynamic Range. The Olympics, of course, have been previously broadcast in 4k but this year's events from PyeongChang, South Korea are being made available with even deeper color depth and resolution, providing a more lifelike screen experience on HDR TVs.
2018 Winter Olympics Schedule
The 2018 Winter Olympics start on Feb. 8, but the 4k HDR broadcasts in the US won't begin until Friday, Feb. 9 with Men's Short and Pairs Short Figure Skating. The covered skating events start at 2:00 p.m. ET and end at 9:30 p.m. ET.
The Opening Ceremony is one of the most anticipated events of the Olympics no matter what city the games take place in. This year the Opening Ceremony takes place on Feb. 9 (broadcast a day later in the US on Feb. 10), starting at 2:00 p.m. ET with additional broadcasts until 10:00 p.m. ET.
On Feb. 11 the majority of the Olympic events lead off with short track events and additional skating including the Women's Short, Ice Dance Short, and Pairs Free competitions.
See a full schedule of 4k HDR coverage below.
DirecTV 4k Channels
DirecTV offers three 4k channels: Ch. 104 (DTV), Ch 105 (Live) and Ch. 106 (Live), but from what we have been told the Olympics coverage will be available on Channel 106.
Subscribers will need a 4k DirecTV video system that was installed by a professional at their home or business, the SELECT programming package or higher, and a 4k TV that supports HDR in order to get the full video enhancements. (No worries though, if you don't have HDR the events can still be viewed in 4k.)
The 2018 Olympic Winter PyeongChang begins February 8th and run through 25, although US broadcasts will be airing with a one-day delay until Feb. 26, 2018.
As well as on traditional TV, the standard and high definition broadcasts of the Olympic games are also available on NBCOlympics.com and through the NBC Sports app.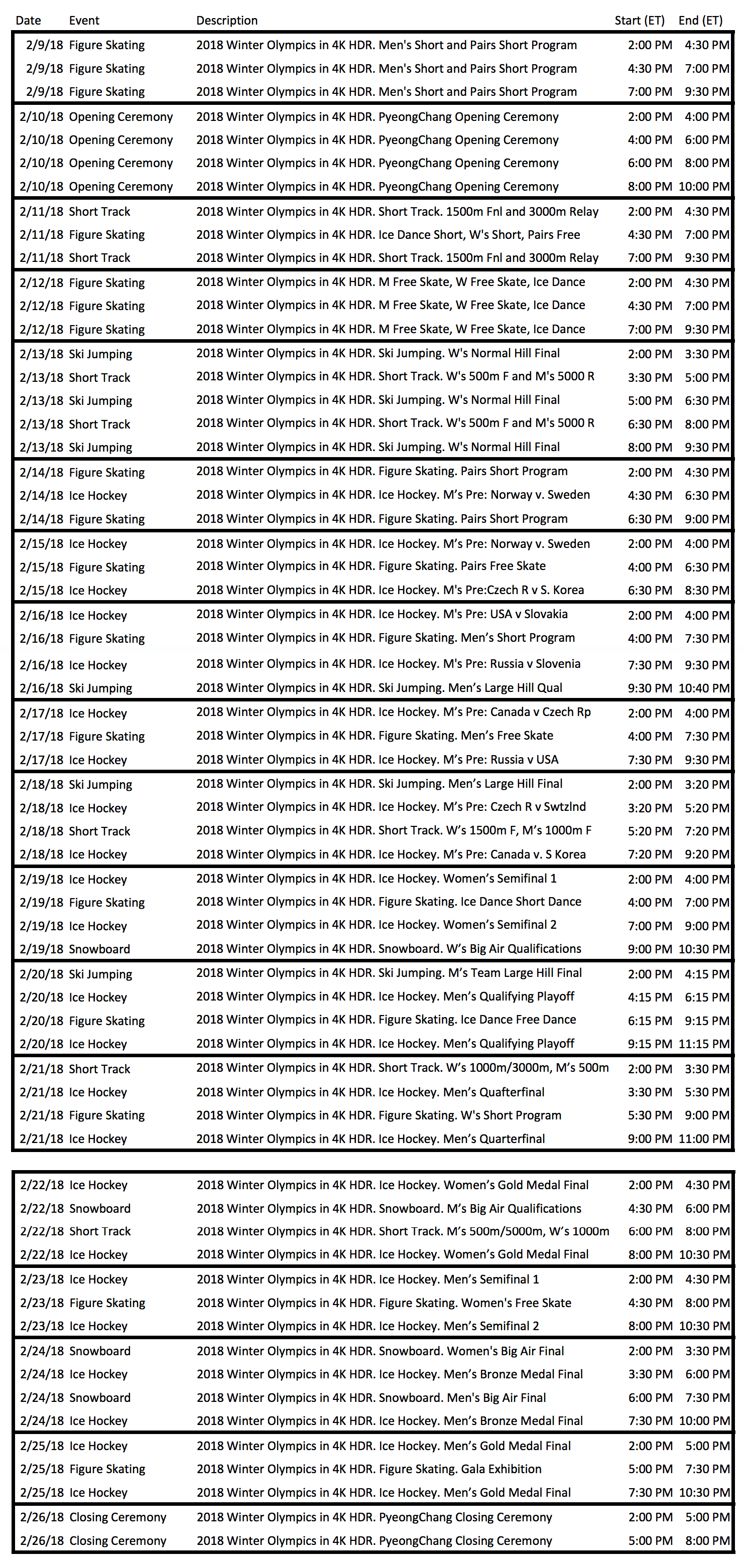 Download a printable PDF of the schedule here.