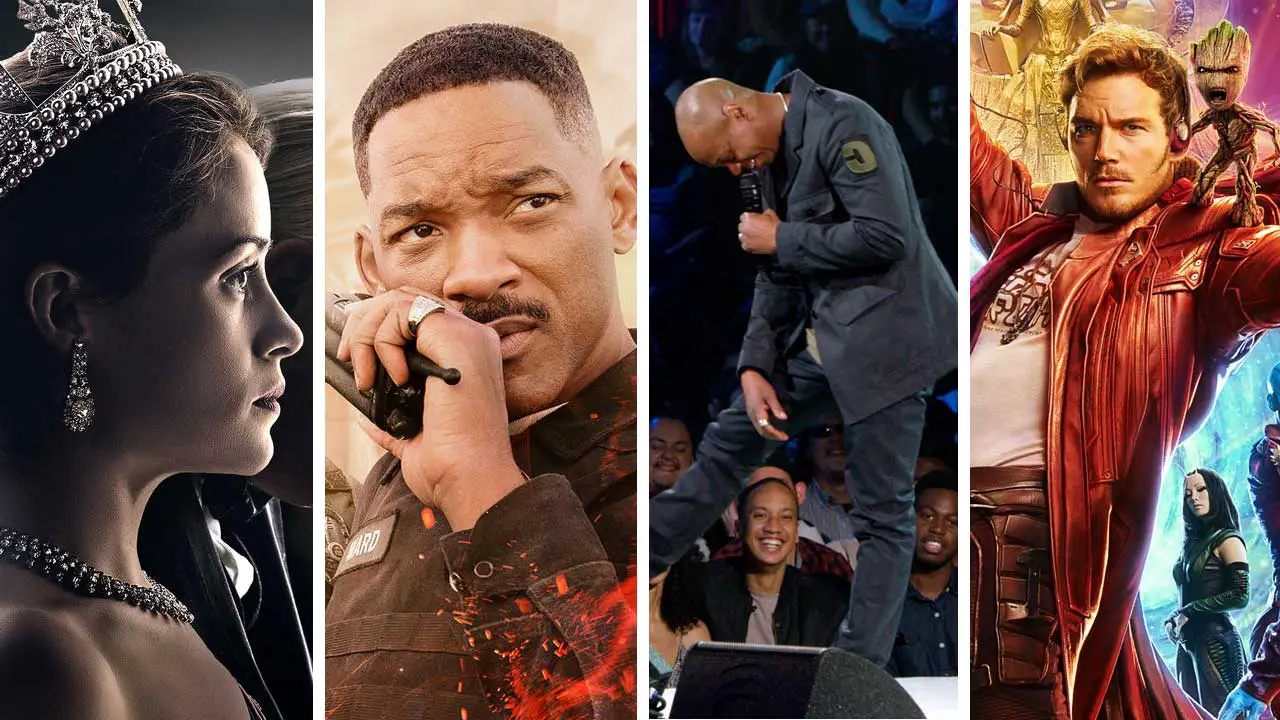 December is destined to big month for streaming, as if every month isn't these days. As the leader in streaming content Netflix is launching over 30 new titles during December that you can watch at your leisure. The new batch of titles on Netflix fall into all sorts of genres including TV shows and original series, movies, comedy specials, documentaries and more. And the majority of these new titles, whether Netflix Originals or from other studios and production companies, are available to download for viewing later offline (Read: How to Download Titles from Netflix). So whether you're anticipating the next season of The Crown or Dave Chappelle's new comedy special, here are the premiere dates to put on your calendar. Want to know what is available to download for view later? We've identified those titles with an "*" asterisk below. Happy Streaming!
New on Netflix in December, 2017
Dec. 1
Dark: Season 1 *
A Storybots Christmas *
Turn: Washington's Spies: Season 4
Diana: In Her Own Words *
Dreamworks Home: For the Holidays *
Voyeur
Dec. 5
Craig Ferguson: Tickle Fight *
Marvel's Guardians of the Galaxy Vol. 2
Dec. 6
Dec. 8
Dec. 11
The Magicians: Season 2 *
Dec. 12
Judd Apatow: The Return *
Dec. 14
Halt and Catch Fire: Season 4
Dec. 15
Ultimate Beastmaster *
Christmas Inheritance *
The Ranch: Part 4 *
Reggie Yates Outside Man: Vol 2 *
Discovering Bigfoot *
Pottersville *
Trollhunters: Part 2 *
Wormwood *
The Indian DetectiveL Season 1 *
Peaker Blinders: Season 4 *
Dec. 22
Bright *
Fuller House: New Episodes *
Dec. 25
Dec. 26
Travelers: Season 2 *
Bill Nye Saves the World: Season 2: Part 1 *
Dec. 31
Dave Chappelle: Equanimity *
Fun Mom Dinner *
Chelsea: Season 2 *
Did you just purchase an Ultra HD TV and want know what's available in 4k from Netflix? See a full listing below.