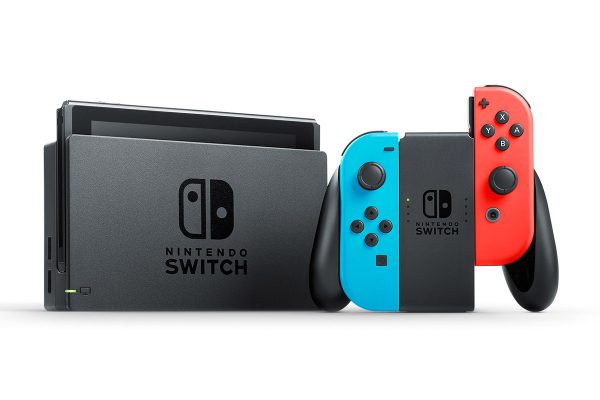 Picture this.
You own a company that makes a product. Doesn't matter what product. You're currently a distant third in your marketplace. You're not in last place because people hate your company – they love your company – but rather because your competitors have developed more practical products that meet their modern needs.
Instead of creating a product similar to the one your competitors make, you decide to create something that nobody is making. It's not as versatile, it's not as capable, and it's not significantly cheaper. It does, however, offer something you think people will want once they get the chance to try it.
That's basically what the story of how Nintendo re-entered the console wars with the release of the Nintendo Switch.
It's even crazier than that scenario makes it sound, though. The thing Nintendo offered that they thought people might want was handheld gaming; a concept that hasn't been popular outside of smartphones and tablets for years. Oh, and the Switch can't play many of the popular apps that make those smart devices as essential as they are. Furthermore, most of the games Nintendo has released this year are either ported from a failed console (the Nintendo Wii U) or have been ported from another device. It's very much worth mentioning that those games ported from other consoles typically look worse on Switch.
Despite all of that, Nintendo could very well sell 10 million Switches before the years is done. That would put the Switch about 20 million units behind the Xbox One and about 50 million units behind the PlayStation 4, but the Nintendo Switch's success thus far has exceeded even Nintendo's expectations.
All of this raises a very important question: "Is the Nintendo Switch the best-designed console Nintendo has ever made?"
Mind you, that's not the same as saying that the Nintendo Switch is the best Nintendo console ever. It's way too early to make that call. However, you do have to realize that Nintendo hasn't historically been the best console designer in the industry. The Nintendo 64 used cartridges during the CD-ROM age. The Nintendo GameCube lacked multimedia and online features. The Nintendo Wii relied on a gimmick – motion controls – that didn't last long. The Wii U was just a step or two behind in every way that matters.
The Nintendo Switch is a slightly underpowered console – it's not nearly as weak as some would lead you to believe it is – that still lacks certain multimedia capabilities, but it's a console that has changed the way people approach buying games. It's not uncommon to hear that someone will hold off on buying a game they want to own just in the hopes that it will come to Nintendo Switch. That's because there's a real modern-day value to not having to be tied to your television to play a video game that's hard to appreciate until you try it yourself.
The Switch's design brilliance goes beyond that, though. It's a system that draws the eyes of everyone who is near it. It's incredibly easy to incorporate multiple players into a game thanks to its controller design. The console is easy – and somewhat fun – to navigate.
It might sound crazy – everything about the Switch does – but the Nintendo Switch really is Nintendo's best-designed console ever.
[amazon_link asins='B01MUAGZ49,B01LTHP2ZK,B075N7RDTM' template='ProductGrid' store='API-user-hdr' marketplace='US' link_id='19eacca5-d397-11e7-bc80-b561e780267c']