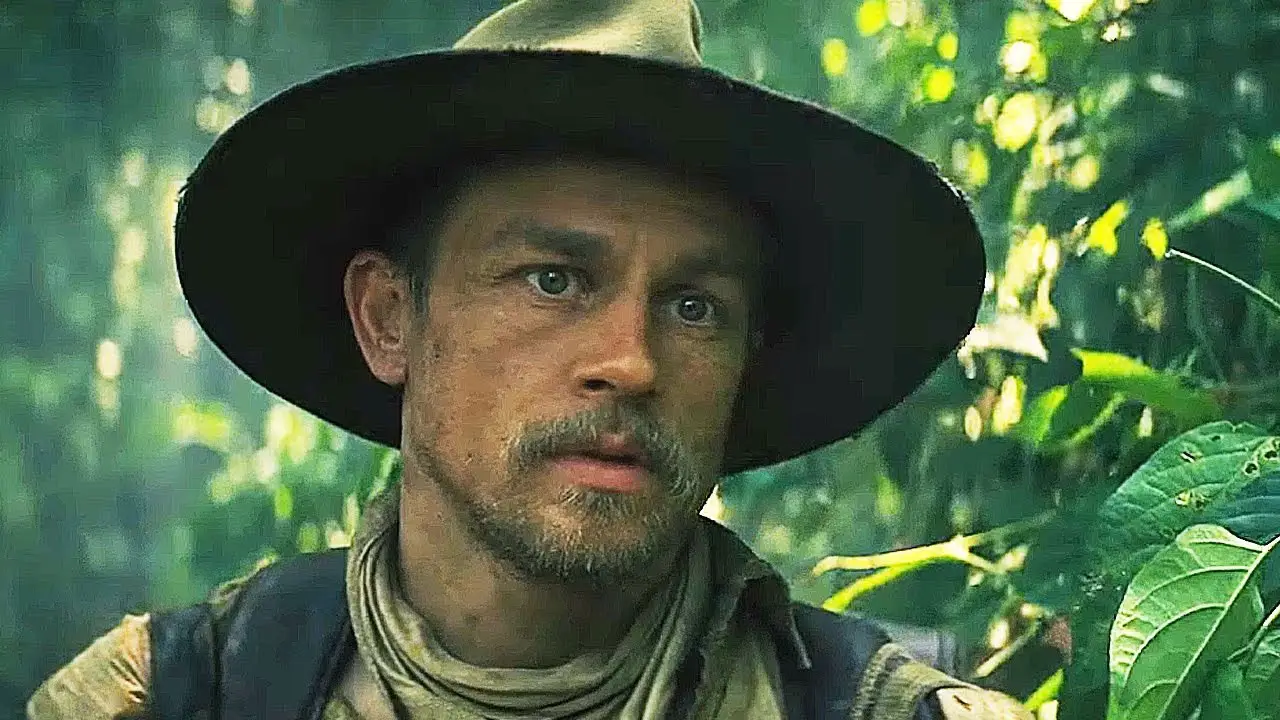 Amazon has plenty of movies and TV shows that can be streamed in 4k, and some of those titles feature HDR (High Dynamic Range) specifications for greater color depth. While there are quite a titles that are included with Amazon Prime, the service also offers a large selection of movies in 4k and series that can be purchased or rented. Let's take a look at some TV shows, original series and movies we recommend viewing in Ultra HD, followed by an extended list of available 4k titles below.
Free 4k with Prime
If you're not looking to spend any money on 4k video right now there are plenty of shows and movies to check out. Amazon Prime members with 4k TVs can stream the first seasons of Goliath, Good Girls Revolt, and Le Mans in Ultra HD with HDR. There are also multiple seasons of The Man in the High Castle, Transparent, and Mozart in the Jungle, all of which feature HDR color enhancements. You might also enjoy Orphan Black, Gortimer Gibbon's Life on Normal Street and One Mississippi in 4k Ultra HD.
Recommended movies that can be streamed free-of-charge with Amazon Prime include Cafe Society, Jerry Maguire, Philadelphia, and Spectre, as well as the Amazon Originals Manchester by the Sea and The Lost City of Z.
4k Available to Purchase
If you can't find anything to watch with Prime, you can also purchase or rent titles. Amazon has got new titles such as Baby Driver, Pirates of the Caribbean: Dead Men Tell No Tales, Resident Evil: The Final Chapter, and Spider-Man: Homecoming all available in 4k UHD, as well as Oscar-winning and Oscar-nominated films such as Sense & Sensibility, Moneyball, and American Hustle. Classic films that can be purchased or rented in 4k include Lawrence of Arabia, Taxi Driver and On the Waterfront.
Keep in mind these movies and TV series will only show up in 4k and/or HDR on supporting internet-connected TVs and devices via the Amazon Video app. When looking on a PC you won't see options to view or purchase the title in 4k (list of devices that support Amazon 4k Ultra HD). New to streaming in 4k? Read How to Watch 4k Ultra HD Movies & TV Shows on Amazon.
List of 4k TV Shows & Movies on Amazon
TV Series in Ultra HD (w/Prime)
Alpha House (Seasons 1, 2)
Bosch (Seasons 1-3) HDR
Comrade Detective (Season 1)
Crisis in Six Scenes (Season 1)
Fleabag (Season 1) HDR
Goliath (Season 1) HDR
Good Girls Revolt (Season 1) HDR
Gortimer Gibbon's Life on Normal Street (Seasons 1, 2)
Hand of God (Season 1)
I Love Dick (Season 1) HDR
Just Add Magic (Season 1)
Le Mans (Season 1) HDR
Long Strange Trip (Season 1) HDR
Mad Dogs (Season 1) HDR
Mozart in the Jungle (Seasons 1, 2) HDR
One Mississippi (Season 1) HDR
Orphan Black (Seasons 1, 2)
Patriot (Season 1)
Red Oaks (Season 1, 2) HDR
Sneaky Pete (Season 1)
The Grand Tour (Season 1)
The Kicks (Season 1)
The Last Tycoon (Season 1) HDR
The Man in the High Castle (Seasons 1, 2) HDR
The Tick (Season 1) HDR
Tin Star (Season 1)
Transparent (Seasons 1, 2, 3) HDR
Z: The Beginning of Everything (Season 1)
One Mississippi (Seasons 1, 2)
Movies in Ultra HD (w/Prime)
American Playboy
Cafe Society
Chi-raq HDR
Complete Unknown
Creative Control
Crouching Tiger, Hidden Dragon
Elvis & Nixon
First Live 4k from Space
Funny Girl
Gleason
Hitch
Jerry Maguire
Love & Friendship
Manchester by the Sea
Paterson
Philadelphia
Salesman
Spectre
The Dressmaker
The Lost City of Z
The Neon Demon
Tom Clancy's The Division: Agent Origins
TV Series in Ultra HD (Purchase)
Better Call Saul (Seasons 1, 2)
Blacklist (Seasons 1, 2)
Masters of Sex (Seasons 1, 2)
House of Cards (Seasons 1, 2, 3)
Breaking Bad (Seasons 1-5)
Bonnie and Clyde (Season 1)
Movies in Ultra HD titles (Purchase)
1776
21 Jump Street
About Last Night
After Earth
After the Sky Falls
Alamo Bay
Aloha
American Hustle
Angels & Demons
Annie
Baby Driver
Bad Boys
Bad Boys II
Bad Roomies
Bad Teacher
Battle: Los Angeles
Between
Body Double
Captain Philips
Chappie
Concussion
Cowboy
Deathgrip
Deliver Us from Evil
Digging for Fire
Dracula
Elysium
Ender
Escort
Follow Your Nose
Fury
Get Lost
Ghostbusters
Ghostbusters 2
Ghostbusters: Answer the Call
Glory
Godzilla
Goosebumps
Groundhog Day
Grown Ups
Hancock
Hard Times
Hotel Transylvania 2
In the Line of Fire
Inferno
Into the Cave of Wonders
It Happened One Night
Lawrence of Arabia
Leon the Professional
Life Cycles
Listen
Looper
Mall Cop 2
MIB
MIB II
MIB III
Money Monster
Moneyball
Moto 7: The Movie
My Best Friend's Wedding
Naturestyle: Hokkaido Japan
No Good Deed
Notbad
On the Waterfront
Passenger
Passengers
Pinapple Express
Pirates of the Caribbean: Dead Men Tell No Tales
Pixels
Premium Rush
Pride + Prejudice + Zombies
Resident Evil: The Final Chapter
Risen
Rough Night
Salt
Sausage Party
Scarlet's Witch
Sense & Sensibility
Shredtopia
Spider-Man
Spider-Man 2
Spider-Man 3
Spider-Man: Homecoming
Starship Troopers: Traitor of Mars
T2 Trainspotting
Talladega Nights: The Ballad of Ricky Bobby
Taxi Driver
That's My Boy
The 5th Wave
The Amazing Spider-Man
The Amazing Spider-Man 2
The Big Sick
The Brothers Grimsby
The Fifth Element
The Guns of Navarone
The Holiday
The House
The Last Detail
The Lost City of Z
The Mask of Zorro
The Monuments Men
The Night Before
The Other Guys
The Perfect Guy
The Shallows
The Smurfs
The Smurfs 2
The Tourist
The Toy Soldiers
The Ugly Truth
The Vow
The Walk
The Wall
The Way We Were
The Wedding Ringer
The Young Kieslowski
Think Like a Man
Think Like a Man Too
This is the End
Total Recall
Underworld: Blood Wars
View From Blue Moon
When the Bough Breaks