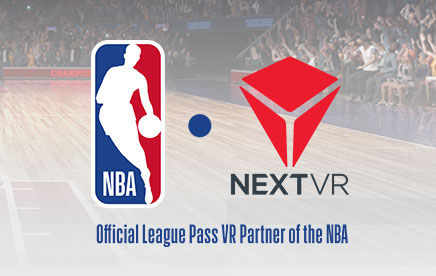 The NBA is certainly getting a kickstart this season with all the super trades that happened off-season and now the promise of 27 virtual reality-enabled games.
There are a total of 27 live games that will deliver the VR technology from NextVR to League Pass subscribers, and all 30 NBA teams will eventually be featured in VR at some point throughout the season.
This year, new features include dynamic stats and live infographics within the 360-degree virtual image, volumetric telestration (for on-screen sketching), and user-selected point-of-view abilities to add to the NextVR experience.
The VR-enhanced games will start on Oct. 21st with the Dallas Mavericks vs. the Houston Rockets (see the full schedule below), and those interested in trying it out can get a free preview.
The NBA first premiered the virtual reality product in partnership with NextVR last year for select games.
"Following a groundbreaking first season of NBA games in VR, we will introduce new product features, including real-time graphics floating like holograms within the field-of-play, deliver sharper images, and introduce more VR devices to fans," said David Cole, NextVR CEO.
The NBA League Pass Premium subscription costs $249 per year (or $39.99 per month). Subscribers can provide their login credentials through the NBA League Pass VR section of the NextVR app.