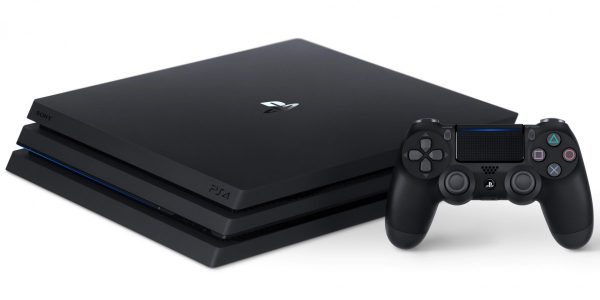 I remember getting a PlayStation 2 a couple of weeks before Christmas day in the year 2000. My cousin took a holiday job at Toys "R" Us and hid one of the three consoles the store had received. I'd like to tell you about all the great PlayStation 2 games I played on it, but I still didn't own any at that time. Instead, I went to the local library and loaded up on cheap DVDs. It probably sounds pretty tame now, but DVDs at that time were a pretty mind-blowing piece of technology.
Ever since then, I've always relied on my video game console of choice to double as a multimedia device. Whether it be streaming services, HD content, or Blu-Rays, I felt a little less guilty dropping money on consoles because I knew that I was going to be getting so much mileage out of them for years to come.
This latest round of 4K consoles, however, has made me hesitate about buying a video game console as a multimedia device for the first time in years.
Here's the deal: You need a 4K capable media device if you're the type of person that wants to ensure they're able to access the latest and greatest media options. The good news is that there are quite a few devices out there capable of achieving 4K output. Apple, for instance, just revealed a very promising 4K version of Apple TV.
There are a few consoles on the market that also offer 4K media options. The most tempting options, however, are the PlayStation 4 Pro and the upcoming Xbox One X which both offer "true" 4K.
On the surface, both consoles are a tempting proposition. At $399, the PlayStation 4 Pro is priced competitively in regards to standalone media players. It doesn't offer UHD Blu-Ray support, but the upcoming $499 Xbox One X does alongside some pretty powerful specs.
Sure, you can get a standalone media player at a lower price, but the considerable bonus is that these consoles also allow you to play the greatest games. In the past, that "plus video games" argument has been all people need to hear when deciding to invest in a console as a media device. This generation of consoles is a little different.
Actually, the problem is that it's not really "this generation" at all. These 4K consoles have arrived a few years after their respective base consoles were released and – by all accounts – a couple of years before new consoles are set to hit the shelves. What that means is that they are primarily intended for console brand loyalists with a strong desire to own the biggest and best devices.
But where does that leave you, the person who needs a device to watch 4K content but doesn't want to have to purchase a new console in a couple of years?
Quite frankly, it leaves you in a position where you have very little incentive to buy a video game console because it represents the best multimedia value on the market. That's especially true if you already own a PlayStation 4 or Xbox One. This is strange position to be in – one that consumers arguably haven't been in for the last 17 years – but at the moment, it's incredibly difficult to recommend a PlayStation 4 Pro or Xbox One X over an Amazon Fire TV, Roku, Apple TV, or Nvidia Shield TV device if you're just looking to watch 4K content with the piece of mind that you're getting exactly what you need.