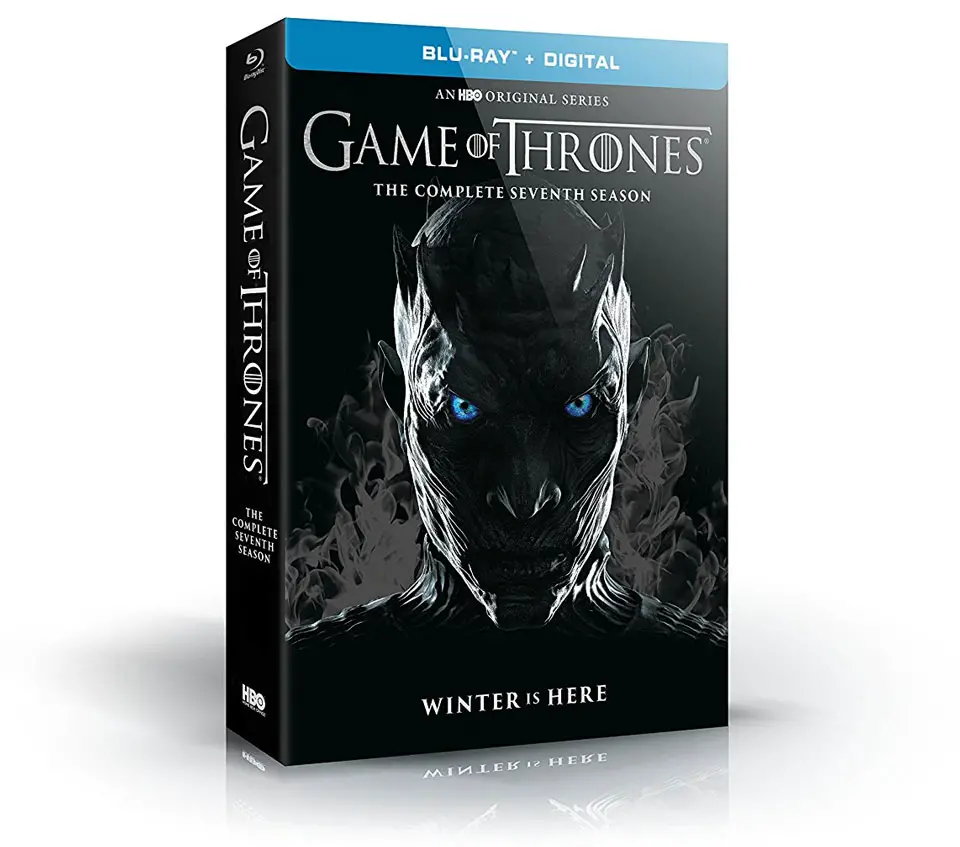 Season 7 of Game of Thrones is getting released to Blu-ray Disc and DVD on Dec. 12,  a lot quicker than it's taken previous seasons to get to disc formats. So while fans wait for Season 8 to arrive (slated for sometime next year), there is something to look forward to before year's end.
HBO has revealed the official Blu-ray package art for Game of Thrones: Season 7. While we still like the mockup cover we created featuring the eye of Drogon, the confirmed cover art with the Night King is truly frightening.
Like Game of Thrones Season 6 on Blu-ray, Season 7 will likely include an immersive multi-channel soundtrack in Dolby Atmos, downward compatible with Dolby TrueHD 7.1 for non-Atmos systems. Video on the Blu-ray release of Game of Thrones: Season 7 will be presented in 1080p at 16:9 (1.78:1) widescreen aspect ratio.
Bonus material should include audio commentary, deleted scenes, an in-episode guide, Histories & Lore, and at least a couple featurettes. And, a Digital HD copy of the seven episode season will be redeemable with iTunes or UltraViolet.
[amazon_link asins='B073ZQRP1N,B073ZSTBCM' template='ProductGrid' store='API-user-hdr' marketplace='US' link_id='a90cb0fa-9bd5-11e7-9ea4-d13d6102c1d5′]