Want to know what's new in home media this week? Here are our top picks of new Digital, Blu-ray and Ultra HD Blu-ray releases coming on Tuesday, July 25th.
On 4k Blu-ray, both Ghost in the Shell and Boss Baby are available in combo packs that include 4k Blu-ray, Blu-ray, and Digital copies. Video on each title is formatted with HDR color specs for increased color range, and, feature Dolby Atmos for rich, immersive audio (backwards compatible with Dolby TrueHD). Get more details about Ghost in the Shell and Boss Baby on 4k Blu-ray and 3D.
On Digital HD, our picks for the week are the action/drama King Arthur: Legend of the Sword starring Charlie Hunnam and Jude Law, and the comedy Snatched starring Amy Schumer and Goldie Hawn. Both titles can be purchased through video services such as Amazon Video and iTunes. King Arthur: Legend of the Sword can be ordered for $19.99 (HD) or $29.99 (UHD from Vudu). Snatched sells for $14.99 (HD).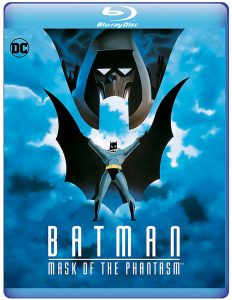 On Blu-ray, we've already mentioned Ghost in the Shell and Boss Baby as two of our Top Picks for the week. We would also like to suggest the animated feature Batman: Mask of the Phantasm (1993) directed by DC Comics' Bruce Timm. The film stars Kevin Conroy as the voice of Batman/Bruce Wayne, along with Dana Delany, Stacy Keach, Abe Vigoda and Star Wars/voiceover legend Mark Hamill.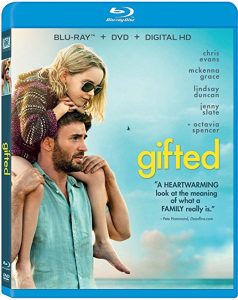 The Fox Searchlight drama Gifted from director Marc Webb and writer Tom Flynn releases to Blu-ray Disc. The story, about a young prodigy named Mary is torn between her father and mother. The film stars Chris Evans, Mckenna Grace, and Lindsay Duncan. 20th Century Fox's Blu-ray combo edition includes a BD, DVD and Digital HD copy.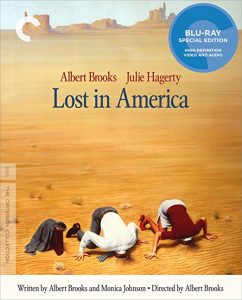 And, Criterion Collection has reissued the Albert Brooks comedy Lost in America (1985) about two 30-somethings who decide to quit their jobs and explore America in a Winnebago. Brooks also stars in the film along with Julie Hagerty and Sylvia Farrel. The special edition restored from a new 2k transfer includes several extras such as conversations, interviews, trailer and essay by film critic Scott Tobias.
New Home Media Releases, July 25, 2017
Digital HD
King Arthur: Legend of the Sword
Snatched
LEGO DC Super Hero Girls: Brain Drain
The Lovers
Jeremiah Tower: The Last Magnificent
Scalia: Portrait of a Man and Jurist
Returning Citizens
Ultra HD Blu-ray
Ghost in the Shell
Boss Baby
Blu-ray Disc
Ghost in the Shell
Boss Baby
Batman: Mask of the Phantasm (1993)
JoJo's Bizarre Adventure Set 1: Phantom Blood and Battle Tendency – Limited Edition
Dragon Ball Super: Part One
Gifted
Monster Musume: Everyday Life With Monster Girls
2017 Stanley Cup Champions – Pittsburgh Penguins
Warlock Collection
Now More Than Ever: The History of Chicago
Unforgettable
The Stendhal Syndrome
Lost in America (1985) – Criterion Collection
Silkwood (1983)
Black Butterfly
LEGO Scooby-Doo! Blowout Beach Bash
Get more Ultra HD Blu-ray and Blu-ray Disc news in our dedicated categories.