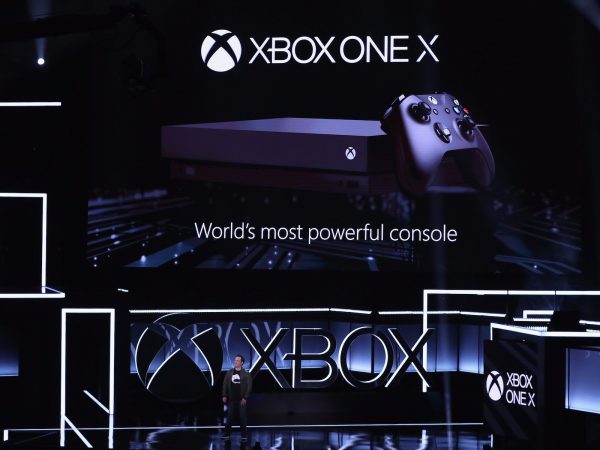 A few years ago when I was building my first PC, I asked a friend of mine who had built multiple computers for help. There came a point when I was trying to choose between two video cards. Bother were good, but my friend recommended that I buy the one that was $100 more expensive.
When I studied the card's stats and compared them to games I wanted to play, I realized that I didn't need the card my friend had recommended to play any of the games I intended to play. So, I asked him, "Isn't this card overkill?"
He replied, "It is, but it sure is nice to have it."
Right now, Microsoft is hoping that there are a lot of gamers out there who think the same way that my friend does.
When you build a gaming device, whether it be a gaming console or a personal computer, you can't just build a device that can do everything you need your gaming device to do right now. You have to invest a little more to future proof it. Otherwise, you'll spend more money in the long run.
The trick is to find that power sweet spot. You want to try to predict what kind of power you'll need two or three years down the line in order to still optimally run the games and media you want to run. It's a tricky process, and that's why many hardcore PC gamers tend to opt for overkill or otherwise just budget to buy new individual parts in the years to come.
The mistake Microsoft made when designing the Xbox One X is that they thought overkill would be a selling point. So, they designed the most powerful gaming console ever imagined. To be fair, they did design the most powerful gaming console ever made and "The most powerful gaming console ever made" looks good on t-shirts and in advertisements.
Where "The most powerful gaming console ever made" doesn't look so good is when it comes time to check out. When it comes time to pull out that credit card, sticker shock becomes a very real issue. Historically speaking, the most expensive video game console in a particular race is typically the one that fails on the mass market.
Microsoft is countering this argument by stating that the Xbox One X isn't meant to appeal to the mass market. It's meant to appeal to people like my friend who think less about practicality and cost and think more about how great it would be to have something that is simply the best.
Here's the problem: people like my friend also know they can justify overkill when purchasing PC parts by saying that they are making a future proof purchase. The Xbox One X is not a future proof purchase. Video game consoles never are. Sony realized this and made the 4K PS4 Pro a mid-level upgrade between the PS4 and whatever is next. Microsoft is treating the Xbox One X like the next big thing when the market they are trying to appeal to know it is not.
No, as it stands, the Xbox One X is simply overkill.