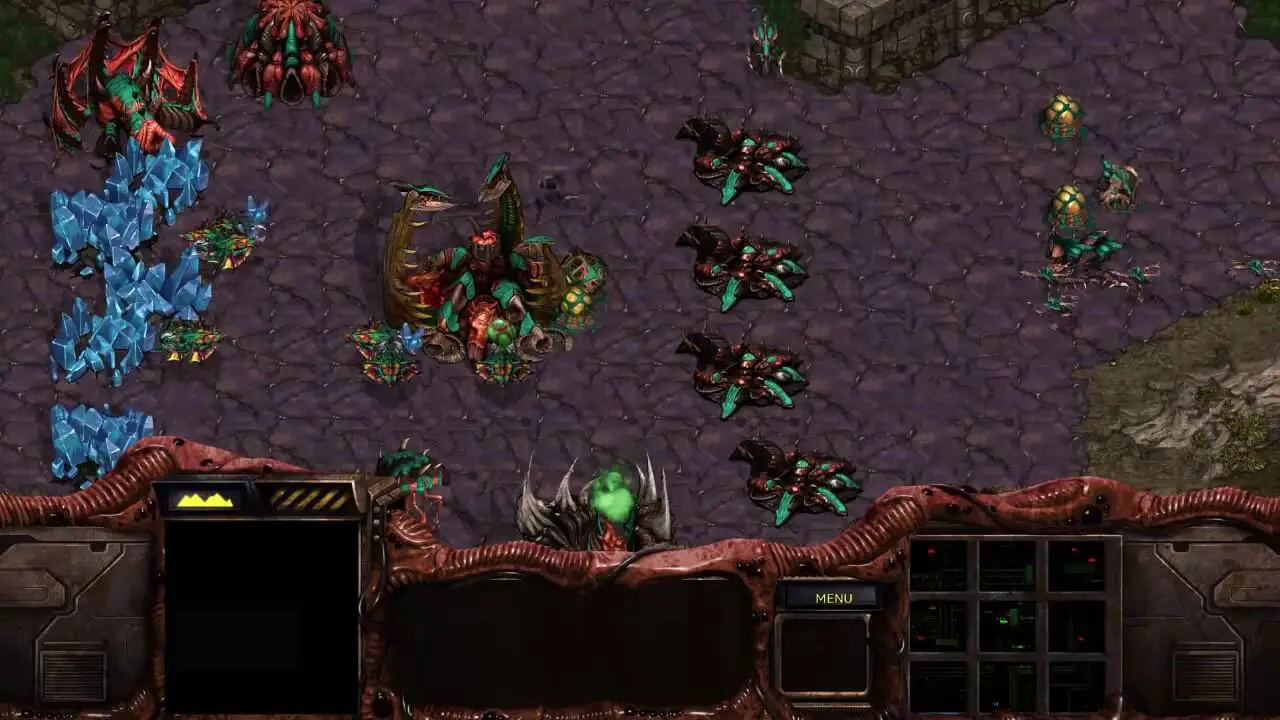 Blizzard Entertainment has updated the classic RTS StarCraft and Brood War add-on with improved graphics that will display in widescreen 4k Ultra HD. The soon-to-be-released update has also enhanced the audio quality of voices, sound effects and music, although specifics on audio bit levels were't provided in the company's press announcement.
The updated Starcraft will also be compatible with the existing version, so that those who buy the new version can still play with anyone who has StarCraft and StarCraft: Brood War.
The updated title comes almost 20 years after the original release in 1998, hitting stores and download servers on August 14, 2017.
StarCraft and StarCraft: Brood War updates and new features include:
Full graphical upgrade of the original StarCraft and the StarCraft: Brood War expansion
Widescreen UHD support for up to 4K resolution
New matchmaking and leaderboards
Player profiles that track individual statistics
Cloud saving for campaign progress, hotkeys, and replays
Higher fidelity music and sound
Switch between Remastered and the original StarCraft with the click of a button!
StarCraft: Remastered will release for Windows and Mac OS computers at a modest price of $14.99. Those who pre-order the game at the Blizzard Shop will get exclusive in-game rewards such as three unique building skins for use in StarCraft: Remastered and digital bonuses in StarCraft II including the Alexei Stukov co-op commander and three unique portraits that celebrate StarCraft: Remastered.
Languages will include English, Brazilian Portuguese, European and Latin American Spanish, French, German, Italian, Polish, Russian, Korean, Japanese, and simplified and traditional Chinese.