Kong: Skull Island will be available on Blu-ray Disc July 18th, and along with the standard (common) editions Best Buy, Target and Walmart will all issue exclusive retailer editions. We wanted to detail those for you here. But first, here's an overview of the standard editions and the extras included (that also come with the exclusive editions).
Warner Bros. Home Entertainment will release Kong: Skull Island to Blu-ray, Ultra HD Blu-ray and 3D Blu-ray combo editions, each with two disc versions and a digital copy.
Video is presented at 16:9 (2.4:1) widescreen aspect ratio on all three Blu-ray formats. The 4k Blu-ray disc, of course, improves resolution from 1080p to 2160p and will feature High Dynamic Range (HDR) color enhancement. Audio is provided on all Blu-ray editions in Dolby Atmos backed by Dolby TrueHD 7.1 for systems that don't support Atmos.
Bonus features on Kong: Skull Island include the featurettes Creating a King (Part 1 & 2), Monarch Files 2.0 (Companion Archive), Tom Hiddleston: The Intrepid Traveler, deleted scenes and director's commentary.
Here's a breakdown of the exclusive retail editions of Kong: Skull Island.
Best Buy Exclusive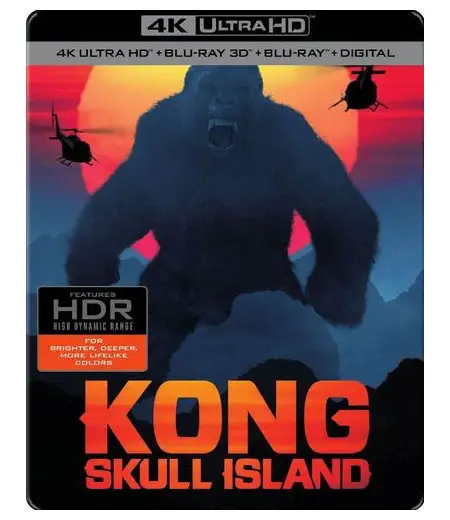 If you want to buy all Blu-ray formats in one shot and get great package art along with it, Best Buy's exclusive edition of Kong: Skull Island is the way to go. The 3-disc combo edition is just what we've been looking for, with all formats including standard Blu-ray, 3D Blu-ray, and 4k Blu-ray. Like other Best Buy exclusives, Kong: Skull Island features Steelbook packaging with a great looking illustration of Kong. The edition is priced high though at $39.99, but does negate the need to buy a second disc if you want to experience 'Skull Island' in both 3D and 4k.
Target Exclusive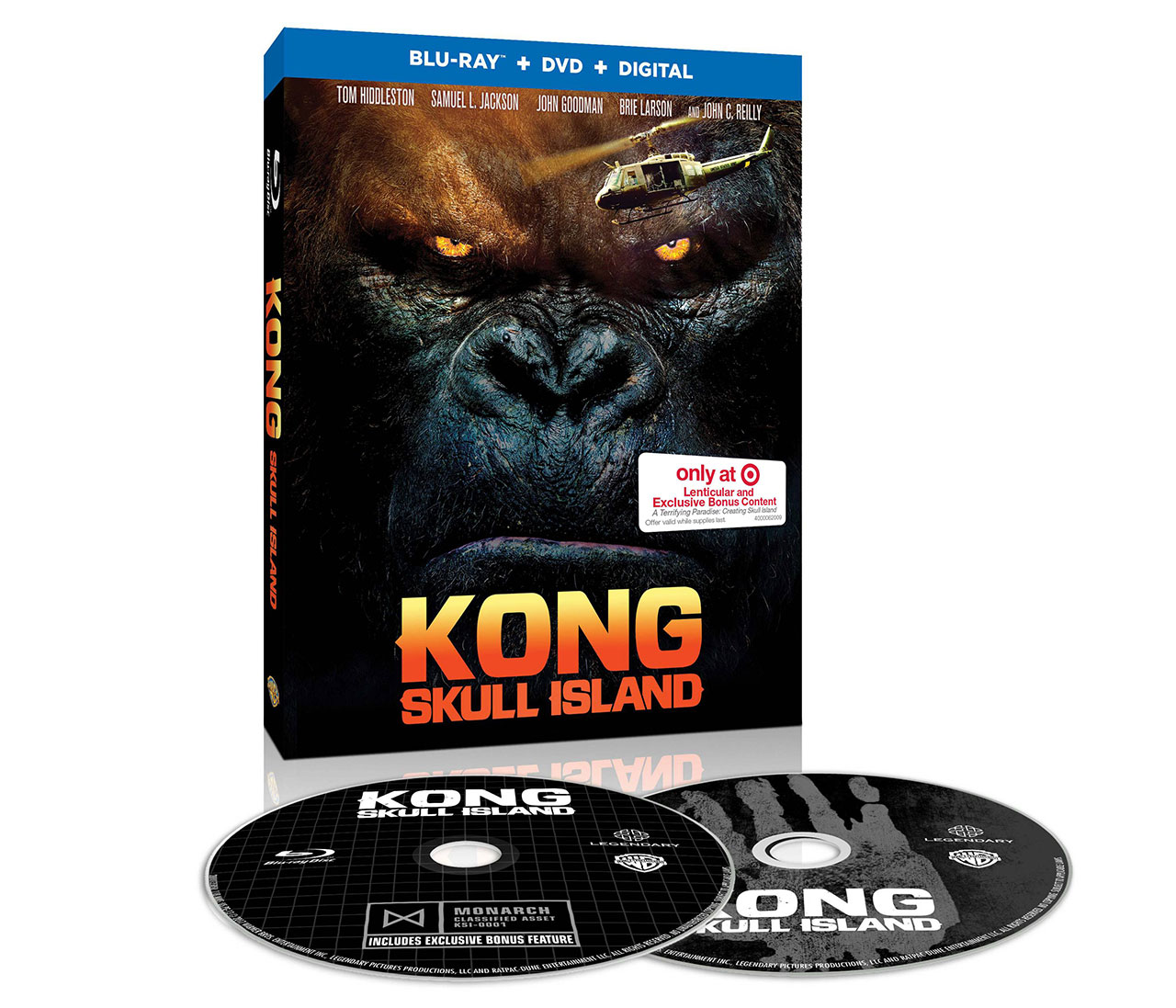 Target's exclusive edition of Kong: Skull Island features special Lenticular packaging, as well as the 12-minute bonus content "A Terrifying Paradise: Creating Skull Island" with cast and crew that takes viewers through the shooting locations and set-up of Skull Island. The edition is selling for $24.99 on Target.
Walmart Exclusive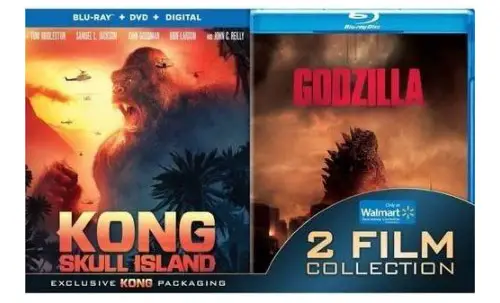 We don't have much on Walmart's edition of Kong: Skull Island, only that it will come in exclusive Walmart Packaging. Pre-orders of the two-disc combo with DVD are selling for $24.96 (List$ 34.99). Walmart is also selling a 2-movie combo with Kong: Skull Island and Godzilla. The edition has a list price of $49.98 but pre-orders are currently selling for $29.96. We'll update this article with details once we have more information.
Get more Ultra HD Blu-ray and Blu-ray Disc news in our dedicated categories.